Big 12 News
Arizona Miscalculates Cash on Hand by $240M, 'Draconian Cuts' Coming to School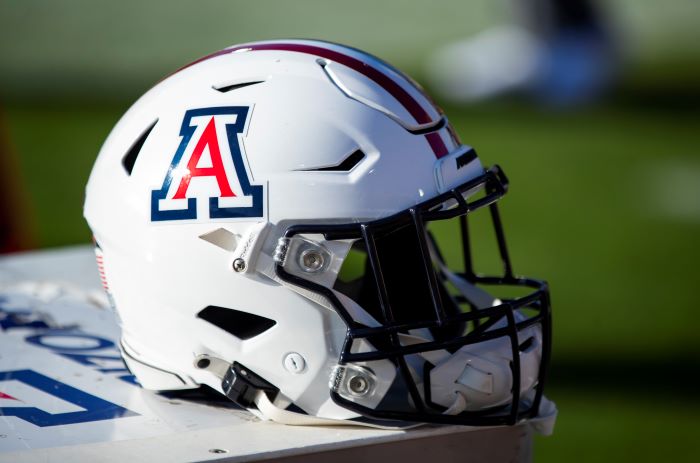 The Arizona Wildcats are one of four Pac-12 schools set to become a member of the Big 12 in 2024, and will be a part of the 16-team league going forward.
Joining the conference was a necessity when the Pac-12 dissolved after being unable to secure a media rights deal that would satisfy their member schools this past summer. However, it appears the school will still have some financial issues to do with soon despite hopping aboard the Big 12 life raft.
Arizona President Robert Robbins recently met with U of A staff to discuss a "financial crisis" that is set to cripple the University in the coming months.
In a report from Tuscon.com, the details of the issue at hand are laid out on the table.
During a meeting on November 2, Robbins, along with senior vice president and chief financial officer Lisa Rulney told the Arizona Board of Regents that there had been a major miscalculation of the University's cash on hand. UA had calculated that it had 156 days of cash on hand, but in reality, the school had just 97 days worth, a $240M dollar miscalculation.
Understandably, the faculty and board of regents were shocked that a mistake of that magnitude could even happen.
"How can it be that you were not in the know for such a long time?" asked engineering professor Wolfgang Fink. "Your subordinate officers have an obligation to inform you, not on a monthly or quarterly basis, they have an obligation to inform you literally on a daily if not hourly basis if things like this transpire."
Some of the faculty members are skeptical of the miscalculation claim, and seem to believe something else is afoot.
"Are we going to just let them continue making mistakes and, you know, accept it?" Astronomy professor Lucy Ziurys questioned Robbins. "Because that is a mistake. If I make a $240 mistake on my grants I get nailed by the university. You have all kinds of people in administrative positions, supposedly there to balance the budget and to keep an eye on these things. That is a very bad mistake."
Robbins says that this mistake is going to lead to "draconian cuts" to the school's budget, which will come with things like hiring freezes and perhaps even cutting some of the Wildcats' athletic programs.
With an operating budget of around $100M, the Arizona athletic department is going to be something that could take a major hit with this mistake. According to Tuscon.com's report, Arizona currently has 23 sports teams. Meanwhile, President Robbins says that other teams in the Big 12 have an average of 17 team sports, which seems to indicate that cutting sports teams is a strong possibility.
"Everything is on the table in terms of dealing with athletics," he said. "This is an issue that is going to require a lot of tough decisions."
How this will affect the university in the long term is anyone's guess, but right now it's certainly not an ideal situation for the Wildcats.