Trending Now
Deion Sanders on Colorado Players Fighting During Practice: 'It's a Great Thing'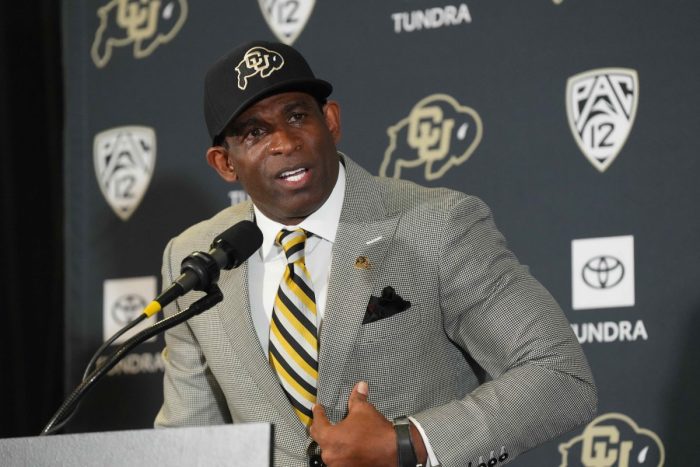 Since taking over as the head football coach at Colorado, Deion Sanders has been making headlines for his unconventional approach to the job.
From turning over a roster in one offseason to wearing shades during his postgame press conferences, "Coach Prime" does things his own way, and that's what makes him one-on-one.
After jumping out to a 3-0 start, the Buffs have gone 1-5 in their last six games and have lost each of the last three. Tensions are high in Boulder with the expectations in the locker room being much higher than 4-5, and apparently, that tension has carried over to the practice field.
 During an appearance on "The Colorado Football Coaches Show" on Thursday, Coach Sanders shared his appreciation for how seriously his players are taking the disappointment, some of them even taking it out on one another.
"We've had a great week of practice. We had a couple of fights, which I like," Sanders said. "It's a great thing. I always want to know who won because I keep records. I don't break them up. Some coaches break them up. I don't.
"Some guys fight hoping for the break up. No, we're going to let you go," Sanders said. "I love it. They've been getting after it. It's almost like a rededication. It's almost like a refocus. I love where we are. We've had great practices this week, offense, defense, as well as special teams."
Typically, you hear about coaches breaking up fights, not encouraging them, but again this isn't your typical coach that we're talking about.
Sanders and Colorado are set to face No. 21 Arizona on Saturday, with the Wildcats being favored by 10.5 points.