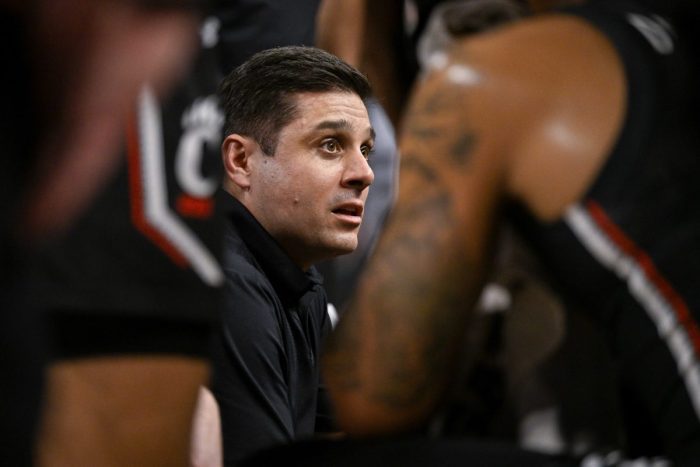 Two members of the Cincinnati Bearcats basketball team recently had their immediate eligibility waivers denied by the NCAA which prompted some major criticism on behalf of head coach Wes Miller.
Miller discussed the initial denial of the waivers for Aziz Bangaogo and Jamille Reynolds at Big 12 Basketball Media Days before announcing that the program sent an appeal to the NCAA for the pair of star players.
Cincinnati head coach Wes Miller started off by mentioning his disappointment in the NCAA over their decision saying, "We are deeply disappointed in the NCAA's denial of Aziz Bandaogo's appeal for immediate eligibility, as the overwhelming evidence clearly meets the criteria established by the membership."
Miller joins the long list of coaches this season who have found themselves on the confusing end of the NCAA's rulings as the university strongly believes that both Bandaogo and Reynolds fit the provided guidelines.
"Like many of our peer administrators and coaches, we continue to be confused and disheartened by the seemingly arbitrary process," Miller said. "Our two basketball student-athletes made decisions to attend the University of Cincinnati and followed all appropriate and proper guidelines. Both young men have clearly met the criteria for a waiver."
Cincinnati's head coach continued to discuss the process and hard that the NCAA causes athletes saying, "The NCAA claims to promote mental health as a top priority, but the denial of eligibility for student-athletes who suffer from mental health conditions only harms the very student-athletes the organization supposedly protects. We have witnessed firsthand the undue stress this process puts on the student-athlete and their teammates."
Miller wrapped up his thoughts by highlighting the fact that the committee is aware of the flawed process and plans to address it in the future despite harming student-athletes each season until the rule is amended.
"What's even more heartbreaking is the recent announcement by the NCAA Division I Board of Directors that it would review existing rules and guidelines to improve the transfer process for 2024-25. If change is needed, why wait and continue to harm current student-athletes? Aziz and Jamille deserve to play college basketball for the University of Cincinnati this season, and we will continue to fully support them."
Despite the uncertain status of Bandaogo and Reynolds, the Bearcats take on the Detroit Titans on Friday, November 10th at 6:00 PM CT.