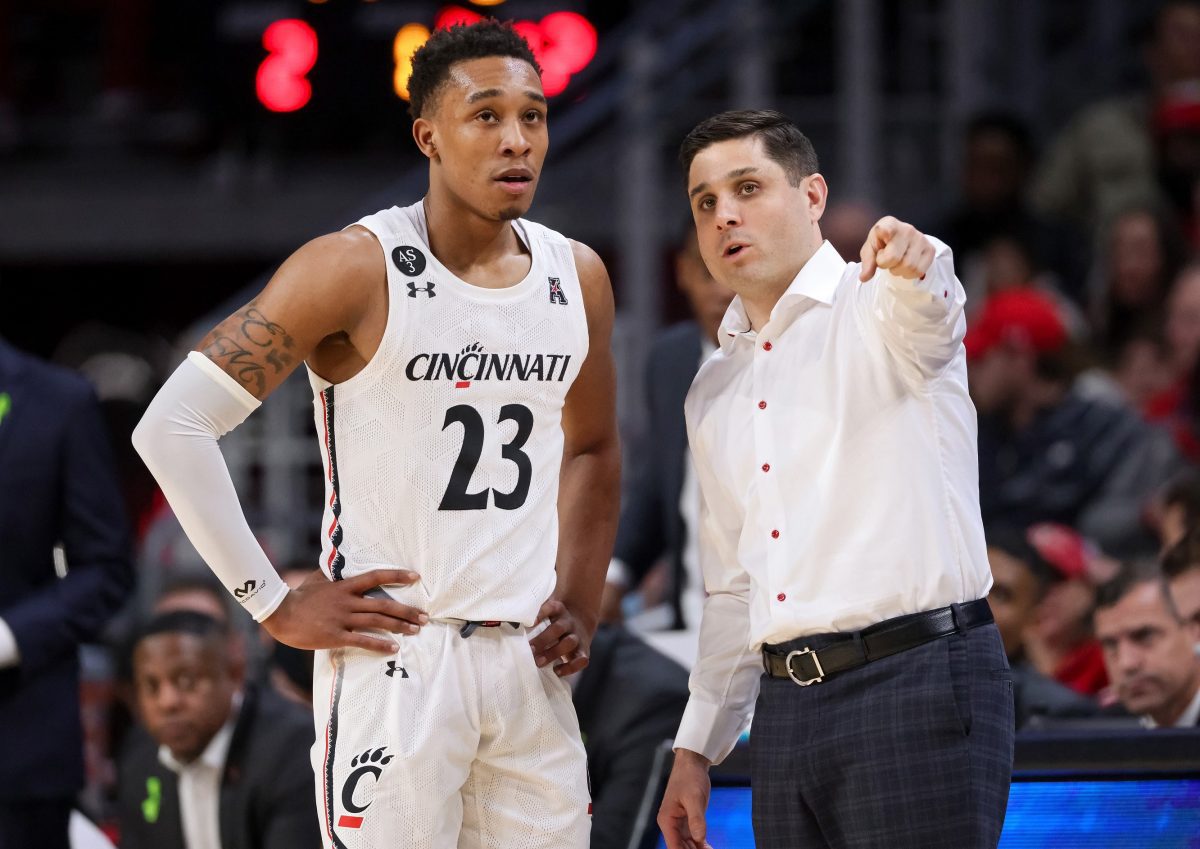 The Cincinnati Bearcats men's basketball team has signed two players as part of their Class of 2024 during the early-signing period.
The Bearcats signed two players that were ranked in 247Sports.com's Top 100 players — forwards Tyler Betsey and Tyler McKinley.
Betsey, who is 6-foot-8, is the higher-ranked player and considered one of the best players in Connecticut. The Oakdale, Conn., product plays his prep ball at St. Thomas More and averaged 21 points, five rebounds and three assists last season to earn Gatorade Player of the Year honors for Connecticut.
Cincinnati fended off offers from Alabama, UConn, Duke, Kansas and TCU to land Betsey. Former Cincinnati player Cane Broome is an assistant at St. Thomas More.
McKinley is a Cincinnati, Ohio, native who goes to Walnut Woods High School through his sophomore year. The 6-foot-8 forward was Ohio's No. 1 players a sophomore and is 247Sports.com's Top 70. He played his junior year at Link Academy in Branson, Mo., where he helped them to the GEICO Nationals title in Fort Myers, Fla.
While at Walnut Hills he averaged 17.2 points, 7.4 rebounds, 2.9 assists, 1.6 steals and 1.3 blocks per game and earned Division I Honorable Mention All-State honors. Cincinnati beat Xavier, Alabama, Auburn, Michigan State and Ohio State, among others, for McKinley.
The signings are the first two since Cincinnati joined the Big 12 in July. They are part of four teams that joined the league in its first wave of expansion, along with BYU, UCF and Houston.
Four more schools — Arizona, Arizona State, Colorado and Utah — will join in 2024-25. Oklahoma and Texas will depart for the SEC next year.