Trending Now
Jim Harbaugh Prohibited Sideline Access Until Conclusion of 2023 Season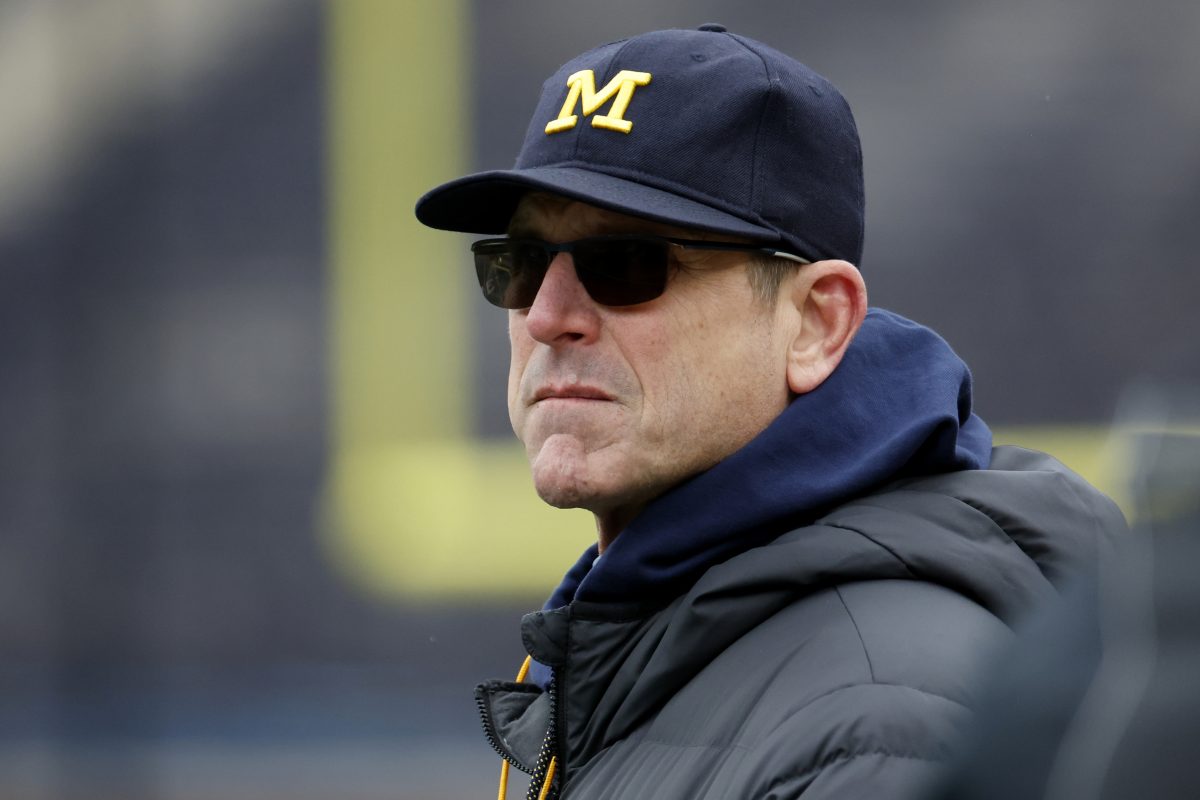 While the Michigan sign-stealing scandal has generated a ton of breaking news in the 2023 season, the first initial ruling from the Big Ten broke on Friday afternoon prohibiting sideline access to head coach Jim Harbaugh.
According to Yahoo Sports' Ross Dellenger, the league is disciplining Michigan for the ongoing sign-stealing investigation by prohibiting the Wolverines' head coach from being on the sidelines on gameday.
Despite the absence of Harbaugh on the sidelines during each remaining regular season game, the Wolverines head coach is able to practice with the team during the week. The suspension for Harbaugh only comes into effect on gamedays as Michigan will be without Harbaugh against No. 9 Penn State. Maryland, and No. 3 Ohio State.
The Wolverines have had a rough past few weeks with Michigan staffer Connor Stalions being caught on camera by stadium surveillance at more than 30 Big Ten football games. Stalions also was allegedly seen on the sidelines for Central Michigan in disguise to get a close look at Michigan State ahead of Michigan's home opener.
Stalions eventually was dismissed from Michigan's staff amid a suspension, but as more and more details emerge about the ongoing scandal, Jim Harbaugh appears to be the next man in line for punishment.