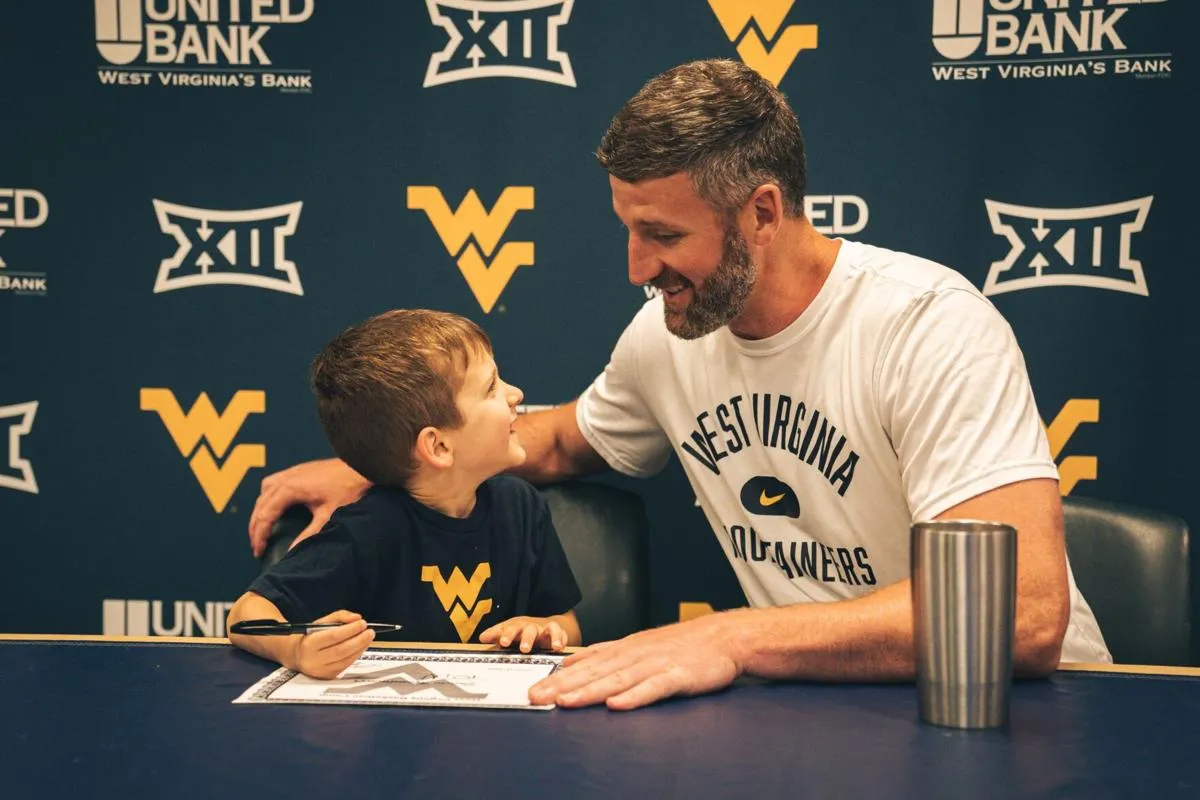 The West Virginia Mountaineers' men's basketball team announced its first signee for the Class of 2024 with guard Carmelo Adkins.
Adkins represents just the second prep signing since new coach Josh Eilert succeeded Bob Huggins this summer. Eilert signed forward Ofri Naveh this summer, who is now a freshman at West Virginia.
Adkins, a 6-foot-5 guard, plays for PHHoenix Prep, which is in Phoenix, Ariz. But the Mountaineers are stealing him from a Big 12 rival, as he is originally from Lubbock.
Las season averaged 16 points, six rebounds, three assists and 1.3 steals per game. In 2021-22, Adkins averaged 12.3 points, 4.6 rebounds and 3.1 steals per game.
The Mountaineers are working to rebuild under Eilert, who took over in the wake of Huggins' controversial resignation this summer. In the interim, the teams has lost Omar Silverio to a transfer waiver denial, which ended his eligibility, and Jose Perez, who left the team and transferred to Arizona State.
Another transfer, RaeQuan Battle, is awaiting an appeal on his transfer waiver denial. And, forward Akok Akok is recovering after collapsing during an exhibition game.
The Mountaineers won their first game under Eilert, beating Missouri State, 67-59, on Monday. The Mountaineers have two more games at home — against Monmouth on Friday and Jacksonville State on Tuesday.
After that, WVU will head to the Fort Myers Tip-Off for a two-game multi-team event. The Mountaineers are scheduled to face SMU on Nov. 20 and then face either Virginia or Wisconsin on Nov. 22.