Baylor Bears
Dave Aranda Says Baylor Loss to Kansas State is 'Rock Bottom'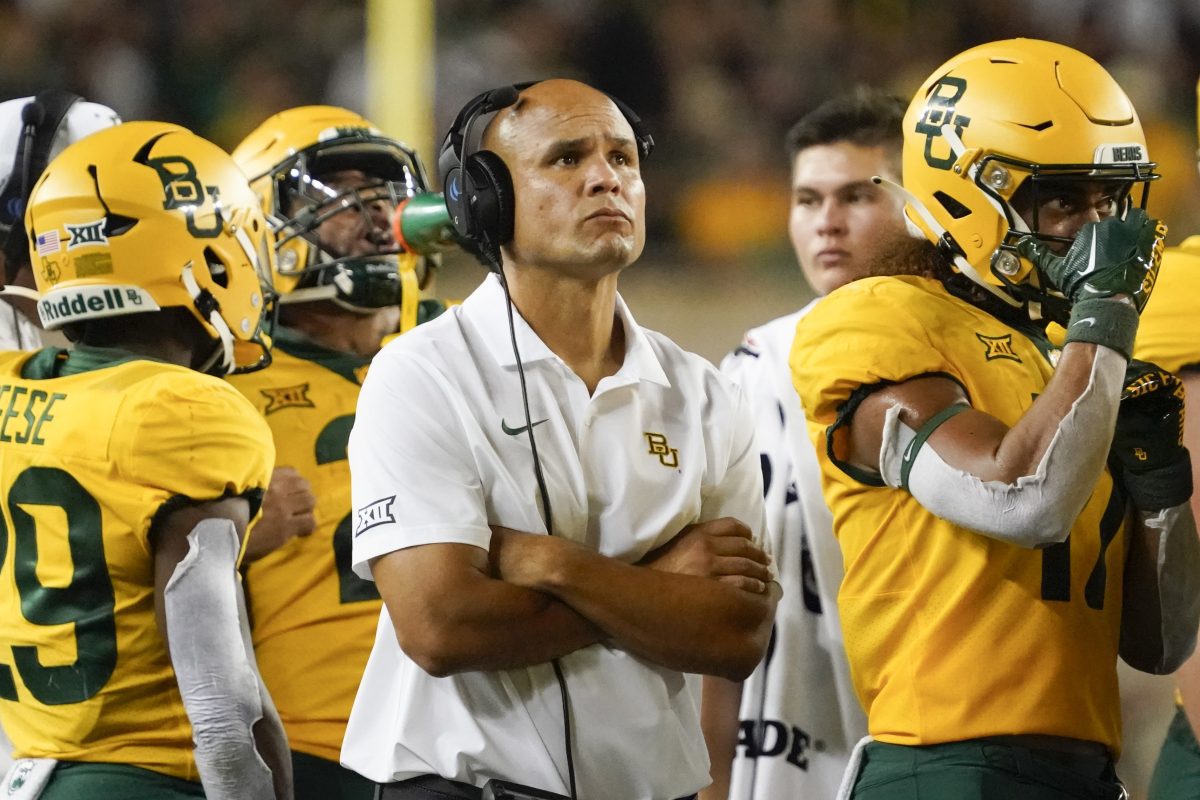 Dave Aranda and the Baylor Bears wound up on the tail end of an absolute beat down against Kansas State in Week 11 of the college football season. The Bears got crushed 59-25 in Manhattan and Dave Aranda was blunt following the loss.
The Baylor head coach was blunt during his post-game press conference saying, "This is the bottom, you can't get any worse than this. With the score and just the feeling you have, these are games you remember for a long time. You just feel gutted. I feel like that now and I know our guys do."
The Bears entered the matchup as 20-point underdogs to Kansas State and quickly found out why. The Wildcats jumped out to an early 35-7 lead over Aranda's group with senior quarterback Will Howard dicing up Baylor's defense. Kansas State outpaced Baylor with 451 total yards of offense compared to Baylor's 332 as well as comfortably winning the turnover battle 3-0.
The loss for Aranda is the 13th in the last 23 games for Dave Aranda since winning a Big 12 title in the 2021 season. Baylor now will miss a bowl game for the second time in the Aranda era marking the first time since the 2020 season (2-7). Kansas State's major win now sends Dave Aranda to an even win loss record of 23-23 in his four years with the Bears.
Next week, the Bears head to Ft. Worth on Saturday, November 18th to take on the TCU Horned Frogs.