Big 12 News
Jason Bean Suffers Head Injury vs. Texas Tech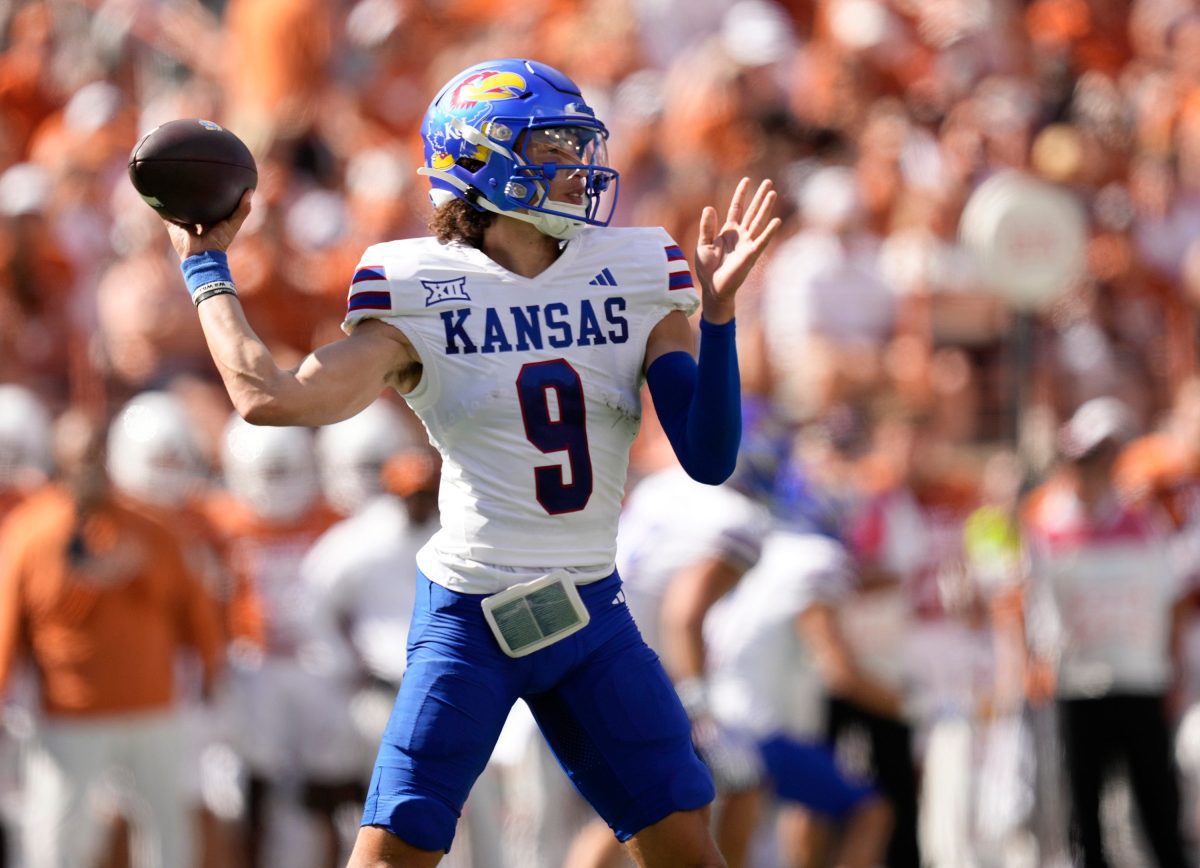 Despite the Kansas Jayhawks taking the field without their starting quarterback Jalon Daniels in Week 11, the Jayhawks watched as their second-string quarterback Jason Bean exited Saturday's matchup against Texas Tech with an injury.
Bean went down in the first half of action and was taken to the locker room in the second quarter. True freshman quarterback Cole Ballard checked into the game down ten points in hopes of mounting a comeback against the Red Raiders.
The Indiana native stepped into his first game of college football and led the No. 16 Jayhawks down the field into the red zone with relative ease. Ballard completed two passes for 37 yards in his opening drive but fell short of the end zone with a turnover on downs at the Texas Tech one-yard line.
From there, Ballard got better as the game improved, leading KU to tie the game at 13, before Texas Tech scored the game-winning field goal with three seconds left. Kansas lost the game 16-13 to Texas Tech.
Lance Leipold provided an update on the injury following the conclusion of Saturday's game and mentioned that Jason Bean was ruled out with a head injury.
The loss of Jason Bean was a big one for Kansas as the sixth-year senior has had a solid season so far in Lawrence. Bean completed 91 passes for 1,418 yards and a touchdown to interception ratio of 10-4 through six games in the 2023 season, and as the Jayhawks continue to elevate their program, Bean will be needed down the stretch.
With the health of both Jason Bean and Jalon Daniels in question for Lance Leipold's squad, Kansas has a tough road ahead taking on the No. 25 Kansas State Wildcats in the Sunflower Showdown.