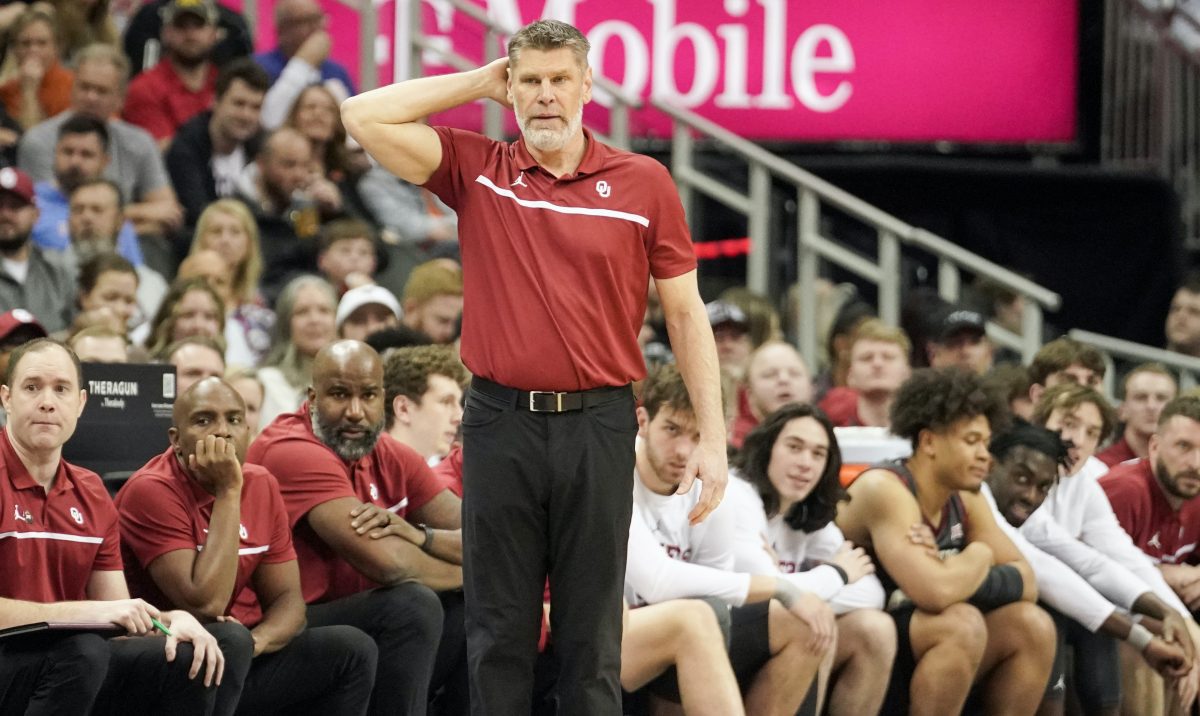 The Oklahoma Sooners men's basketball team announced the signing of two players during the early signing period for its Class of 2024.
Guard Dayton Forsyth and forward Kuol Atak will play for the Sooners starting next year.
Forsyth, 6-foot-2 combo guard, is a three-star prospect and Dale, Okla., native who is considered the state's No. 1 overall recruit by multiple services.
Forsythe was named the 2023 Tulsa World's State Boys Basketball Player of the Year, becoming the first junior to win the award since former Oklahoma standout Trae Young earned the honor after his 2015-16 campaign at Norman North. He's won two straight state championships at the Class 2A level.
As a junior, he averaged 17.0 points, 6.0 rebounds, 6.0 assists, 2.0 steals and 1.0 blocks per game.
Atak, 6-foot-9, is the higher-rated player, a four-star prospect from Haltom City, Texas. Some services rank him in the top 100 nationally and as Texas' No. 3 prospect.
He averaged 22.5 points, 5.1 rebounds, 1.6 blocks and 1.2 steals last season, District 4-6A first team honors.
He played in the NY2LA Association AAU circuit for 3D Empire and was named the top prospect at the U16 level. Atok averaged 31.0 points per outing in four games of the 2022 Mavs Fall Classic.
The Sooners are preparing to make the move to the SEC next July, so these signings won't play in the Big 12. OU, along with Texas, will play in the SEC next season.
The Big 12 picked up four new members this season — BYU, UCF, Cincinnati and Houston. Next July, four Pac-12 schools will join the Big 12 — Arizona, Arizona State, Colorado and Utah.