Big 12 News
Big 12 Kick Off Times, TV Networks Announced for Week 12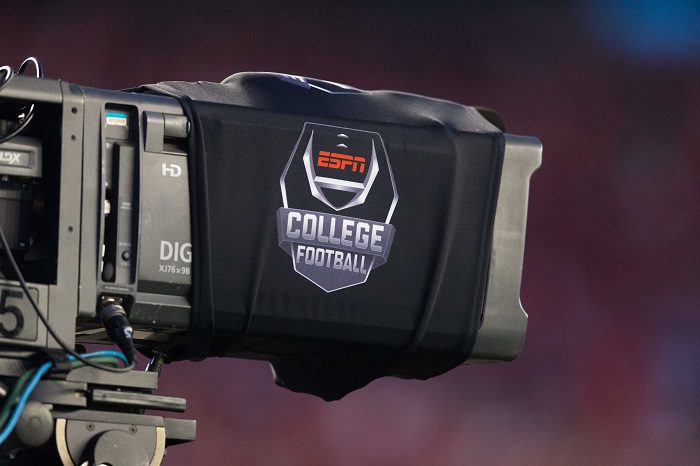 The Big 12 Conference has its kick off times all set for Week 12 of the college football season. Heading into Week 11, several of the games were listed as TBD, as FOX and ESPN were waiting to see how Saturday's games would play out.
But now, the TV networks have made their decisions.
WEEK 12 BIG 12 KICK OFF TIMES, TV DESIGNATIONS
Oklahoma at BYU: 11:00am CT/10:00am MT (ABC or ESPN)
Cincinnati at West Virginia: 1:30pm CT/2:30pm ET (ESPN+)
Baylor at TCU: 2:30pm CT (ESPN+)
Oklahoma State at Houston: 3:00pm CT (ESPN2)
UCF at Texas Tech: 4:00pm CT/5:00pm ET (FOX Sports 2)
Kansas State at Kansas: 6:00pm CT (FOX Sports 1)
Texas at Iowa State: 7:00pm CT (FOX)
So the Big 12 is set to have a full slate of 12 hours of football on Saturday. And BYU and OU fans will have to get it going early with a 10:00 a.m. local time kick from Provo, Utah. Anything for TV, folks!
Two games on ESPN+ is expected this time of the year, as the networks have to pick and choose who they feature on their main channels, and who gets the bump. But there are several unique times to keep an eye on, not just the usual, 11:00am, 2:30pm, 6:00 or 7:00pm CST slots. Also, make sure you get FOX Sports 2, if you're a Texas Tech or UCF fan.
The night is capped off with two great games, the Sunflower Showdown and Texas at Iowa State, which will both play some role in how the Big 12 race plays out going forward.