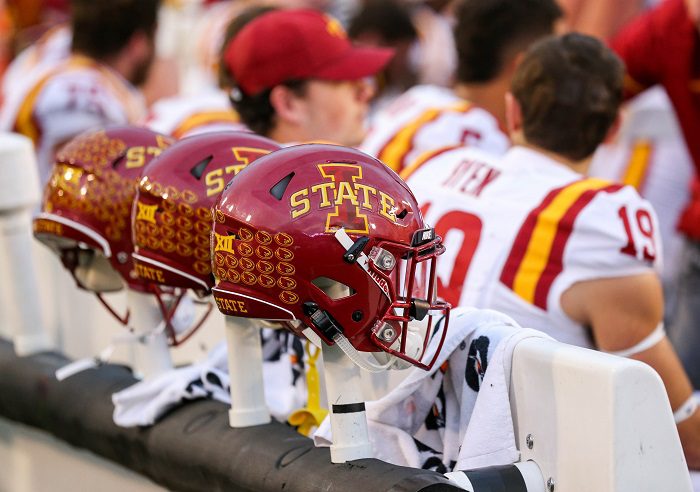 Iowa State fans had an absolute party on Saturday night following the massive blowout win over BYU, which led to an insane amount of money being donated to an Iowa State NIL Collective.
Thanks to some key donations from Iowa State Twitter personality Cyclone Larry, Iowa State fans were tasked with donating the benchmark of $3200 in order to get the executive director of the We Will NIL Collective to shotgun a beer. Cyclones fans understood the assignment and easily cruised past the threshold in record time.
Executive Director Brent Blum agreed to the request as long as fans raised upwards of $3200, and by the time the group's Venmo was up to date, the total had finished at $5,573.34.
After several minutes of researching the proper beer-chugging technique, Blum took to social media to share what he had learned by crushing an ice cold Ames Lager.
While the Big 12 Conference may be known for having some of the best college towns in America, one thing that Big 12 fans seem to excel at is the art of the beer chug. NIL Collective work in mysterious ways, but at the end of the day, Cyclones athletes will have an extra five thousand dollars of opportunities on the plate all because of an Ames Lager.