Big 12 News
Jonathon Brooks Suffers Torn ACL vs. TCU, Will Miss Rest of Season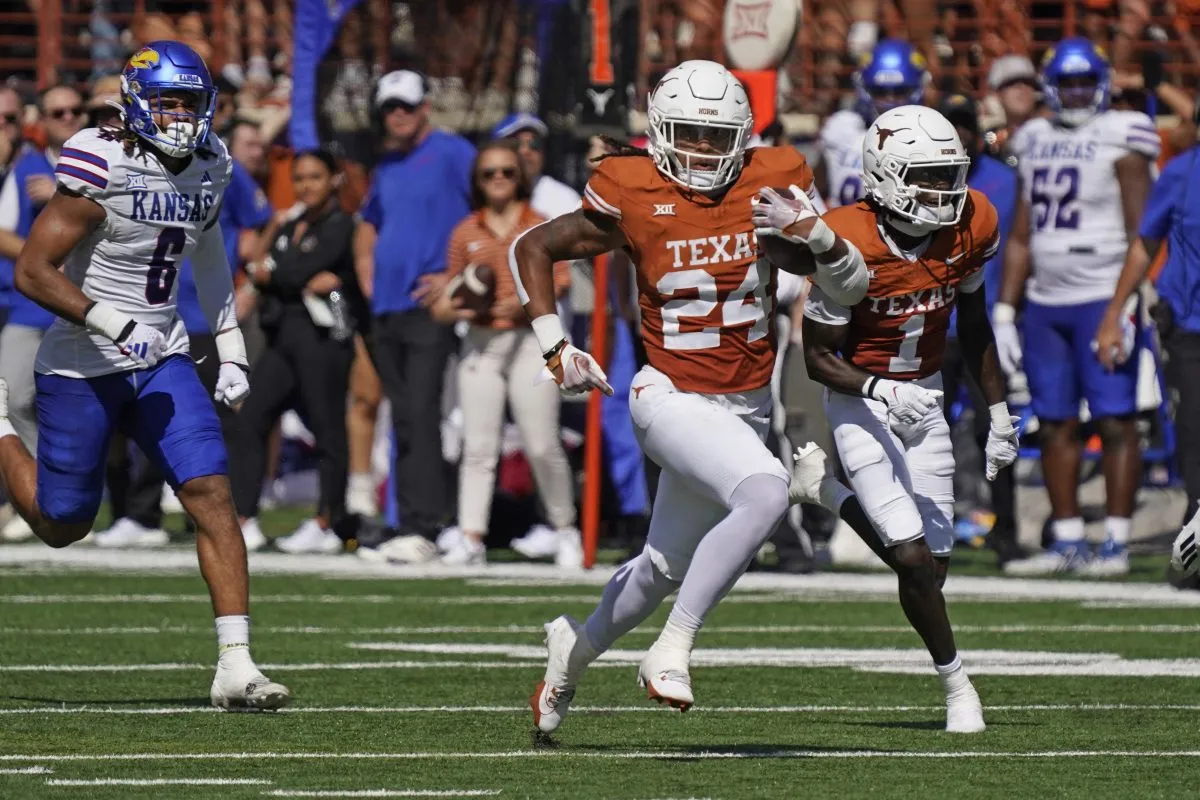 While Texas did just enough to leave Fort Worth with a win over TCU in Saturday's 29-26 win, one piece of bad news the team received was the loss of sophomore running back Jonathon Brooks.
Steve Sarkisian confirmed the news on Sunday afternoon in a press release which stated that the Longhorns star back would miss the remainder of the 2023 season with a torn ACL suffered against the Horned Frogs.
The loss is a big one for the Longhorns as the sophomore running back has been one of Sarkisian's key playmakers in Austin this season as well as one of the top three rushers in the Big 12. Before leaving the game with an injury, Brooks recorded 21 carries for 104 yards and two scores against the Horned Frogs in Week 11.
Brooks logged 187 carries for 1,139 yards and 10 scores on the ground in his sophomore campaign, and tailed only five players in the nation in total rushing yards. His 6.1 yards per carry helped lead the Longhorns to a 9-1 start in 2023. Brooks also finished with 25 catches for 286 yards and a receiving touchdown.
The Longhorns take the field on Saturday, November 18th against the Iowa State Cyclones in a game with some major Big 12 Championship Game implications.