BYU Cougars
Three Thoughts on Iowa State's 45-13 Win Over BYU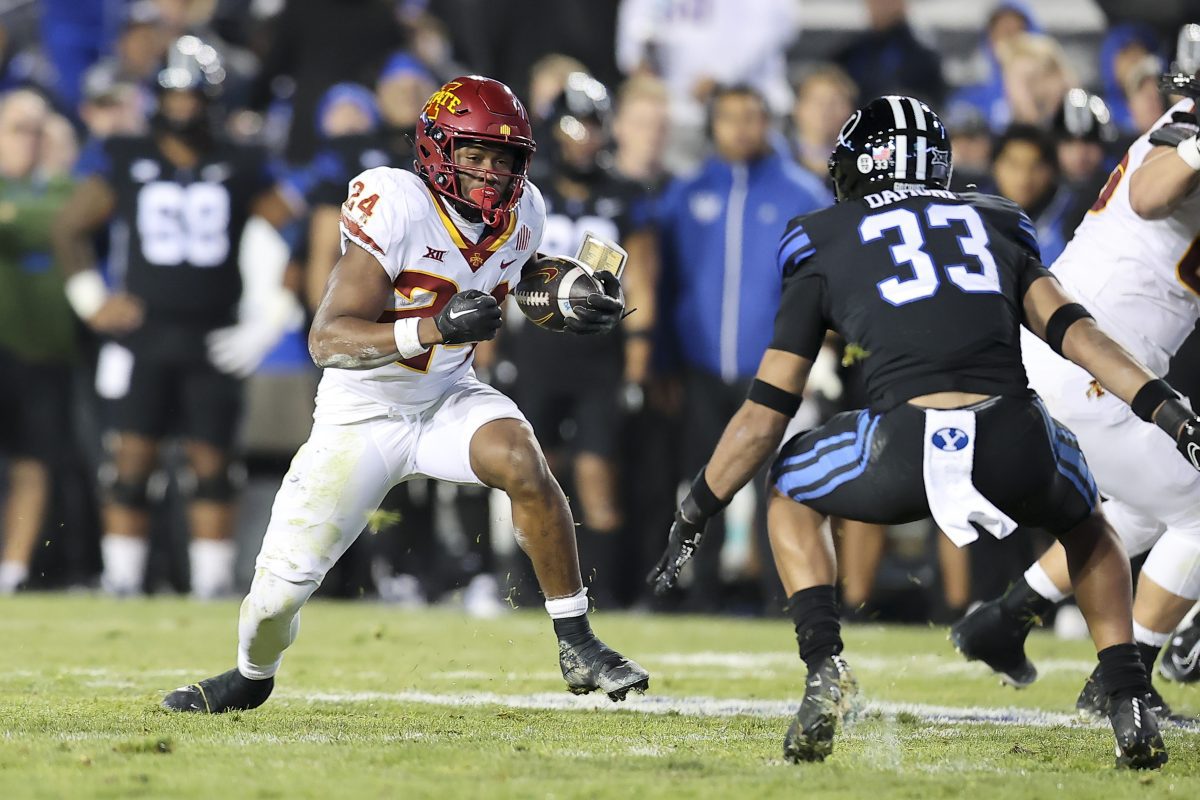 The month of November is one of my favorite months of the entire year. You have Thanksgiving and of course a whole lot of football. While the turkey and dressing may steal the spotlight, for college football fans, this month is known as championship November.
With a full state of action in the Big 12 Conference, there were plenty of big-time matchups including one in Provo, Utah as BYU hosted Iowa State on Saturday night. Both teams came into the game with a 5-4 record looking for that magical sixth win to become bowl eligible. In the end, it was the Cyclones who dominated 45-13. Here are my three thoughts on the game.
Iowa State Dominated
This game was never in doubt for the Cyclones. They started hot right off the bat forcing two turnovers and putting up ten points on the board. Within the first four minutes of the game, Iowa State had a two-possession lead and never looked back. Rocco Becht played a clean game, going 15/23 for 203 yards and two touchdowns. The offense was led by the ground game as they racked up over 225 rushing yards. Abu Sama went off for 110 yards and two scores while Eli Sanders and Cartevious Norton had a big game as well. By establishing the run game, Iowa State was able to control the game for four quarters.
As good as the offense was, the defense was just as impressive. While they did allow an early touchdown, they regrouped and really did an outstanding job for the rest of the game. They held BYU to go just 1/11 on third down and 1/4 on fourth down. When this defense needed to get off the field, they did. I know this team had a slip up last week, but this young Iowa State team is growing up rather quickly.
BYU is Broken
After starting the year 3-0, this team has now lost five out of their last seven games including three in a row. This is the third straight week where the Cougars have lost by 29 or more points. It's hard for me to sit here and point at just one thing because this team has problems on offense and defense.
The offense couldn't do much of anything in this game and I don't think that quarterback Jake Retzlaff is any better than Kedon Slovis. In fact, he may be worse. While this team did have one of their best rushing performances of the year, most of the yards came in garbage time. This offense hasn't been good running the football and they continue to struggle throwing the football as well. Plus, it doesn't help when you turn the ball over three times.
Of course, I can't let the defense off the hook here either. They have given up an average of 39 points per game in the last three weeks. BYU let one of the worst rushing offenses in the Big 12 tear them up for over 225 yards. And with games against Oklahoma and Oklahoma State left on the schedule, I have a tough time seeing this team win one of those to become bowl eligible.
Iowa State is Still in the Title Chase
Despite losing to Kansas last week, this win over BYU puts the Cyclones right back in the Big 12 title conversation. They are one of four teams with a 5-2 record in conference play after Saturday's games. Oklahoma, Oklahoma State, and Kansas State are the other three schools with the same record. The good news for Iowa State is that they have already beaten Oklahoma State and still have Texas and Kansas State left on the schedule. If they can win out, then they will find themselves in Arlington playing for a Big 12 title on December 2nd. It sounds crazy considering the fact that nobody was talking about this team before the season. Now here we are in mid-November and this team is not only bowl eligible but still in the Big 12 title race. What a job by Matt Campbell and this staff.