Oklahoma Sooners
Watch: Oklahoma Fan Calls Lincoln Riley a 'Traitor' After USC Loses to Oregon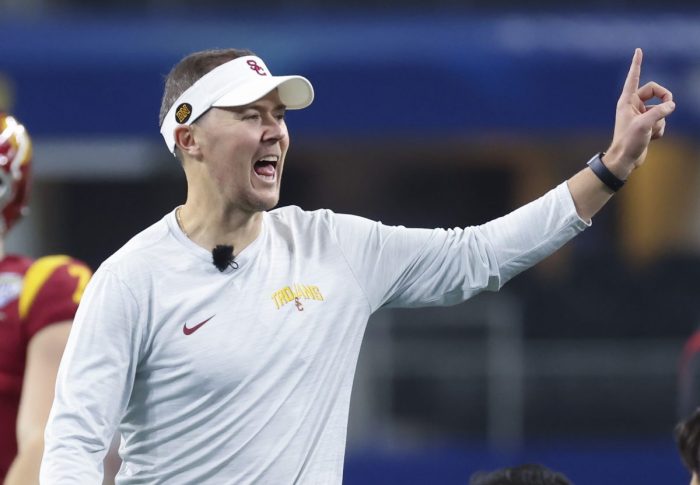 While Oklahoma Sooners fans are in the midst of their final season of Big 12 play under Brent Venables, Sooners fans still aren't happy with the decision of their former head coach Lincoln Riley to leave for USC.
One Oklahoma fan made headlines on Saturday night for shouting "Boomer Sooner" at Lincoln Riley following USC's 36-27 loss, calling him a traitor in the process.
Riley's season at USC has been anything but smooth as the loss to Oregon resulted in the fourth loss of the season for the Trojans. USC entered the final year of Pac-12 play with expectations of potentially making the College Football Playoff, but those dreams are long gone.
On the other side of the coin, Oklahoma is currently 8-2 overall and 5-2 in conference play with losses to Kansas and Oklahoma State. The Sooners are still very much in the hunt for a Big 12 Championship, but similar to USC, had their hopes at a College Football Playoff birth eliminated with their loss at Oklahoma State last week.
Despite some unsettled beef between Lincoln Riley and Sooners fans, Oklahoma now turns to take on BYU at LaVell Edwards Stadium on Saturday, November 18th.