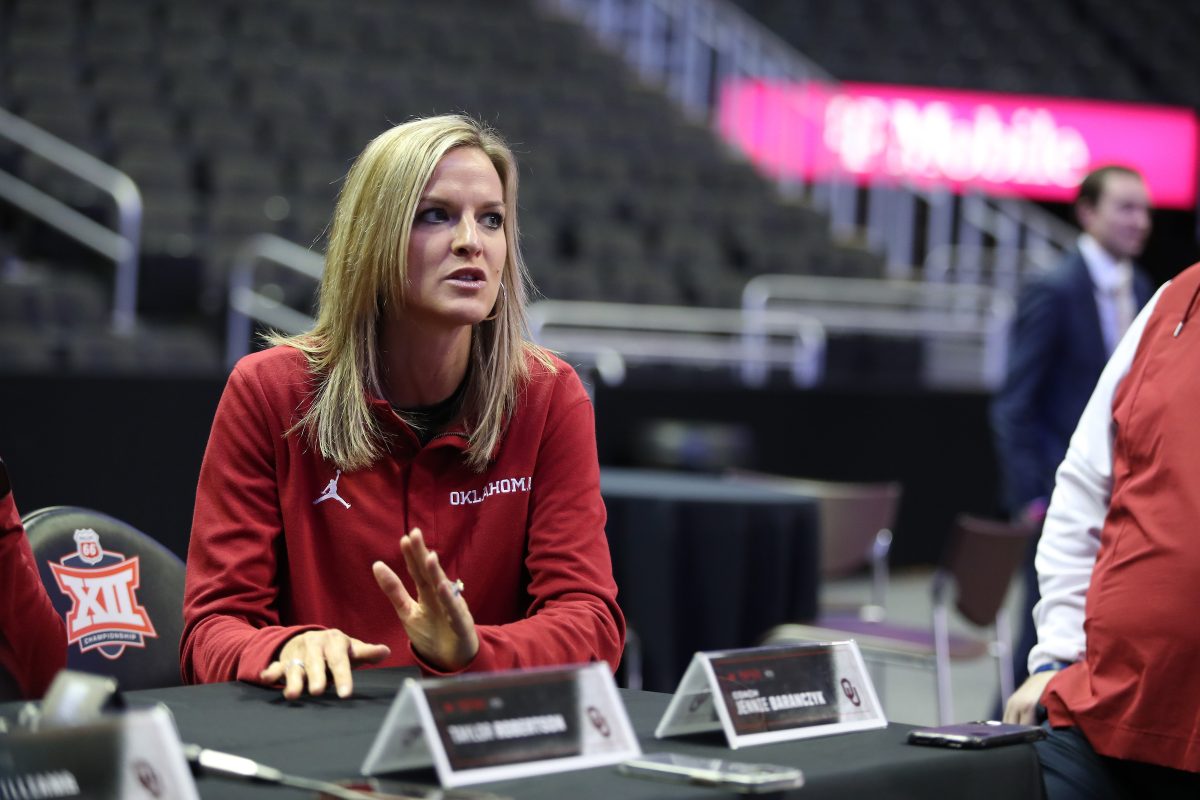 The Oklahoma Sooners women's basketball team signed Zya Vann, a Top 50 recruit, during the early signing window.
Vann is the younger sister of current Oklahoma forward Skylar Vann, who has been the Big 12's Sixth Player of the Year each of the past two seasons. She is also the daughter of former Oklahoma basketball player Bryatt Vann, who played for the Sooners from 1991-93.
Vann is the No. 46 recruit in the country, per ESPN, and gives OU coach Jennie Baranczyk her first signee of the 2024 cycle.
Vann led Bethany High School to a Class 3A state title last season, as she averaged 18.9 points, 5.3 assists and 5.3 steals per game as a junior.
The Sooners have won their first three games of the season and re-entered the Associated Press Top 25 this week after a road win over Ole Miss. The week included an incredible effort from transfer Peyton Verhulst, who scored 33 points in the Sooners' victory over Oral Roberts on Sunday.
The Sooners are preparing to make the move to the SEC next July, so these signings won't play in the Big 12. Oklahoma, along with Texas, will play in the SEC next season.
The Big 12 picked up four new members this season — BYU, UCF, Cincinnati and Houston. Next July, four Pac-12 schools will join the Big 12 — Arizona, Arizona State, Colorado and Utah. That will give the Big 12 16 teams for the 2024-25 athletic year.