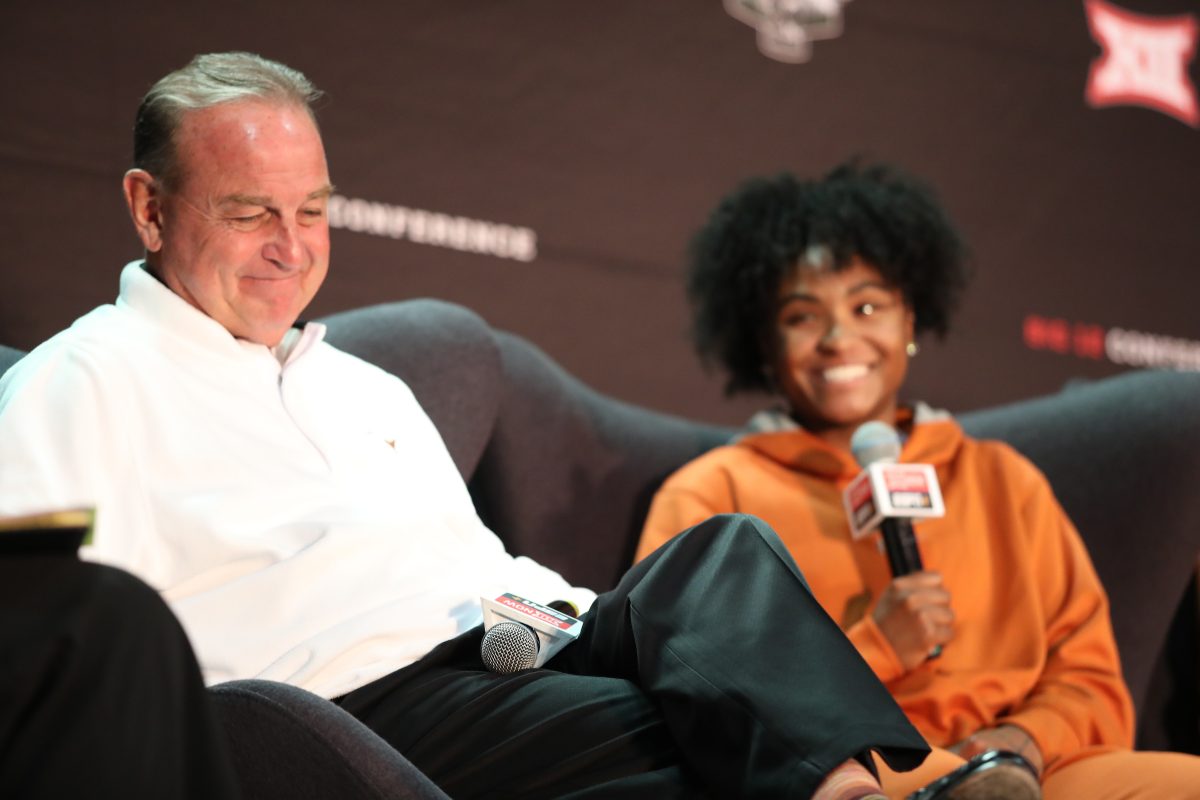 The Texas Longhorns women's basketball team pulled a recruiting class for 2024 that ESPN projects is the No. 1 class in the country.
The three signees — forward Justin Carlton, guard Jordan Lee and guard Bryanna Preston — are all ranked in the Top 50 by ESPN. The Longhorns are one of two programs in the country that pulled three Top 50 recruits for 2024.
It's also the third Top 10 class for coach Vic Schaefer.
Carlton, 6-foot-1, is from Katy, Texas, and 25 points and 10 rebounds last season while earning All-State honors as well as Offensive Player of the Year and Naismith Honorable Mention All-America accolades.
Carlton holds seven school records at Seven Lakes High School and her club team, Nike CyFair Elite, participated in the Mamba Cup in California.
Lee, who is 6-foot, is from Stockton, Calif., and averaged 20.1 points, 2.7 assists and 7.4 rebounds last season and earned First Team All-State honors. Lee was a 2022-23 First Team Junior All-American and her team was the 2022-23 Norcal D1 GBB runner-up. Lee earned MVP honors at the 2022 Curry Camp.
Preston, 5-foot-9, averaged 18.7 points, 6.7 assists, 3.6 rebounds and 2.2 steals last season. Preston earned Class 6A First Team All-State honors helped her high school team to a state championship in the 2021-22 season and runner-up finish in the 2022-23 season.
The Longhorns are preparing to make the move to the SEC next July, so these signings won't play in the Big 12. Texas, along with Oklahoma, will play in the SEC next season.
The Big 12 picked up four new members this season — BYU, UCF, Cincinnati and Houston. Next July, four Pac-12 schools will join the Big 12 — Arizona, Arizona State, Colorado and Utah. That will give the Big 12 16 teams.