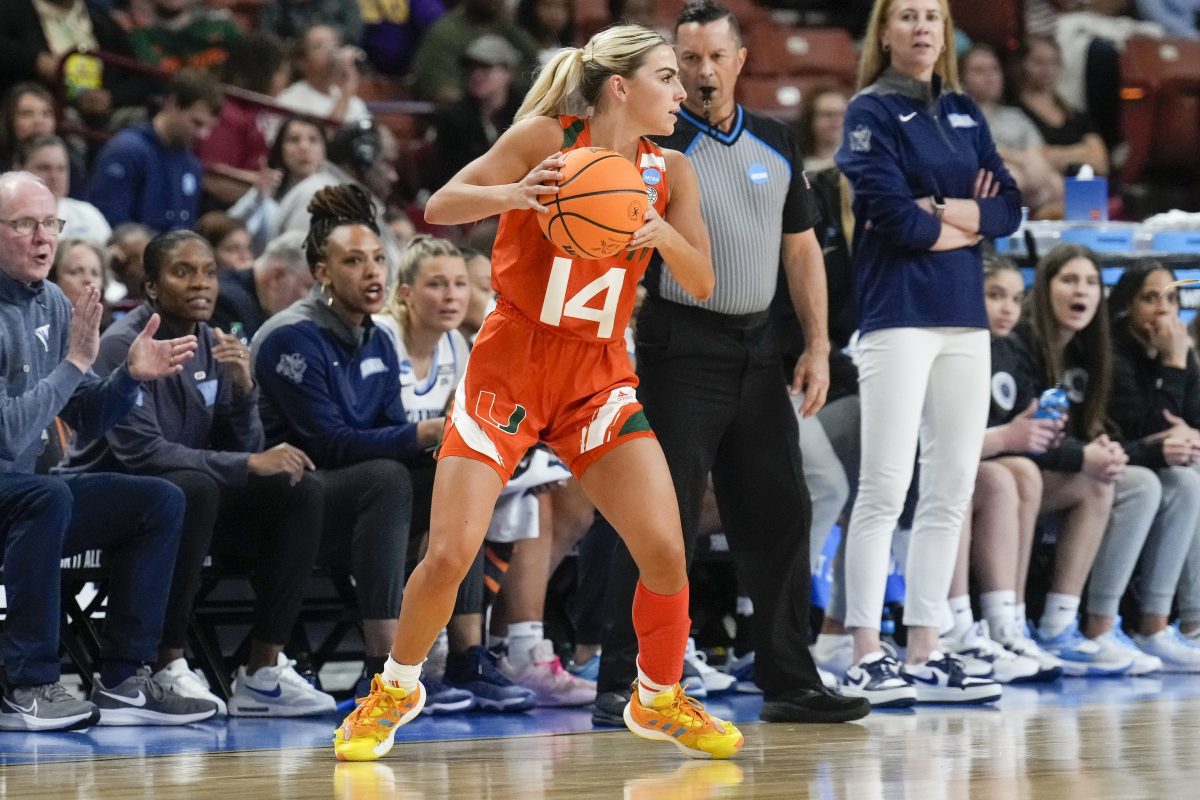 In a shocking turn of events, TikTok star and former Miami Hurricane Haley Cavinder is returning to college basketball sporting some new colors at TCU.
Haley and her sister Hanna are two of the biggest stars on TikTok and also happen to be some of the most well-known athletes in women's college basketball. Despite her decision to walk away from college basketball, Cavinder announced that she would be heading to TCU to become a Horned Frog.
Cavinder was a key player in the Hurricanes Elite Eight run last season averaging 12.2 points and 4.9 points per game. The Cavinder family recently announced on social media that they were planning a move to Texas which eventually led to the announcement for Haley Cavinder to commit to the Horned Frogs.
Cavinder's agent, Jeff Hoffman spoke on the decision for Haley Cavinder to re-enter college basketball with On3's Pete Nakos and mentioned, "As a businesswoman, she's excited to see what type of opportunities there might be in the porta. It comes from a foundation that she misses basketball more than anything in the world, and as it approaches another season, even more so. She is going to hop in the portal. She's 100% making her return to college basketball."
The Horned Frogs roster continues to get better with the addition of Haley Cavinder as she gets set to join a team with some serious star power.