Baylor Bears
Baylor Women Defeat Utah In Battle of Future Big 12 Rivals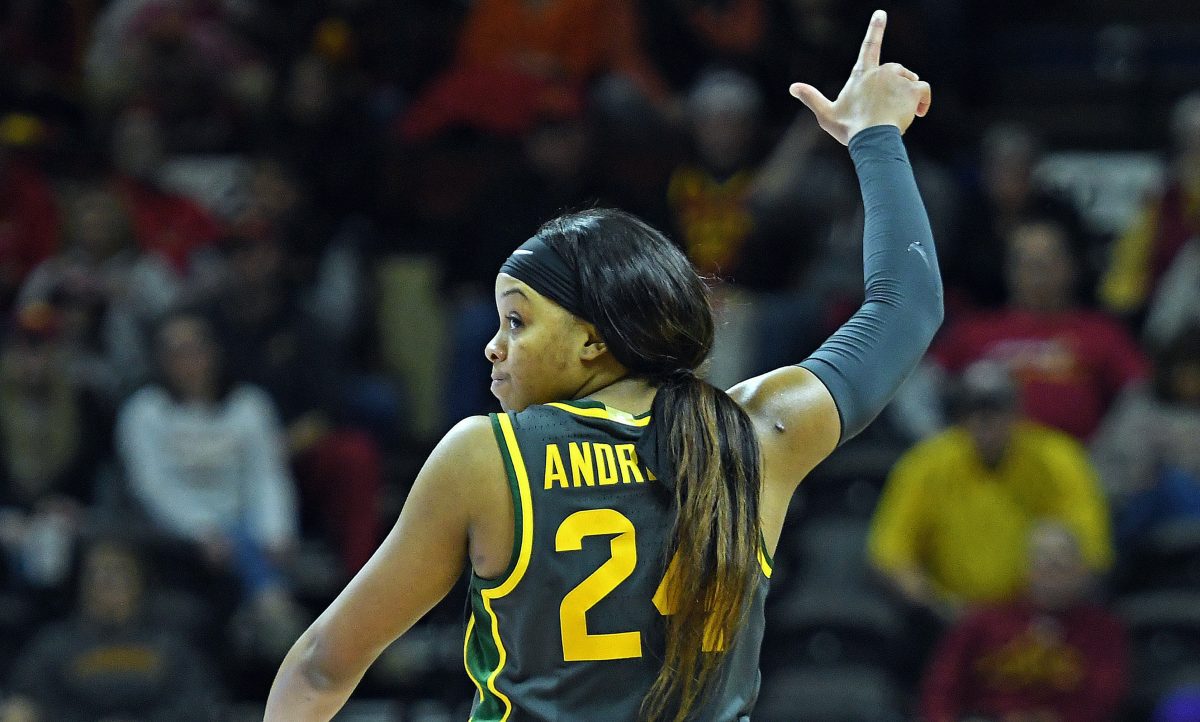 The No. 21 Baylor Bears shook up the AP Top 10 on Tuesday night with an 84-77 victory over the No. 5 Utah Utes in Waco, Texas.
Both teams were ranked and without a blemish going into the game. Additionally, the two will be conference mates next season, as Utah is set to join the Big 12 Conference along with Arizona, Arizona State and Colorado.
For Baylor (2-0), it's a quality win. While the Bears are a traditional power, they fell in the second round of last season's NCAA Tournament to UConn. Utah (2-1), meanwhile, was a No. 2 seed and reached the Sweet 16 before losing to eventual national champion LSU.
Baylor entered the fourth quarter with a nine-point lead over the Utes and maintained it, thanks in part of six free throws by guard Sarah Andrews in the final minute.
Andrews led the way with 18 points, draining four 3-pointers in the contest. But last season's two coveted transfers played big roles.
Guard Aijha Blackwell — who only played nine games due to injury last season — finished with 13 points and eight rounds. Dre'Una Edwards — who missed all of last season due to transfer waiver issues — dropped in 14 points. She also had six rebounds, three assists, two steals and four blocked shots.
Guard Bella Fontleroy, who was one of the Big 12's top freshmen a year ago, added 12 points off the bench.
Utah's Alissa Pili led the Utes with 22 points. Gianna Kneepkens scored 18 points and Isabel Palmer added 11 points.
Baylor will play its next three games at home, starting with Harvard on Sunday.