Trending Now
Deion Sanders Responds to Question About Texas A&M Job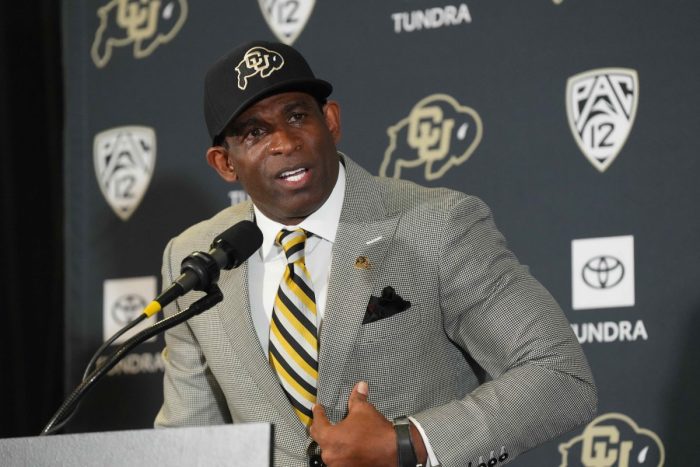 Colorado head coach Deion Sanders' name is synonymous with head coaching vacancies because the Prime Effect is real, and it's here to stay. But is it here to stay in Boulder?
Sanders responded to questions about the open job at Texas A&M and provided a great quote about focusing on winning football games, all while dismissing the job.
Sanders mentioned in response to questions about the A&M vacancy at his press conference saying, "I want to win a game. You think I really do sit down and think about that kind of stuff? C'mon, I'm good. We've got to win. Let's focus on this week."
After a hot start to the 2023 season with wins against TCU, Nebraska, and Colorado State, the Buffaloes have hit a slight slump over the last few weeks. Sanders' team will need to win each of their final two games against Washington State and No. 16 Utah in order to earn bowl eligibility in 2023.
Sanders' name has been linked to the job at Texas A&M alongside many polarizing college football coaches including Dan Lanning, Mike Norvell, Mike Elko, Lance Leipold, Chris Klieman, and many more.
While A&M works towards finding an adequate replacement for Jimbo Fisher following the $76M buyout, coaching conversations should continue to heat up given the fact that the season is coming to an end, and the month of November is known for coaching rumors.