featured
Major Shakeup in Big 12 CFP Rankings Ahead of Week 12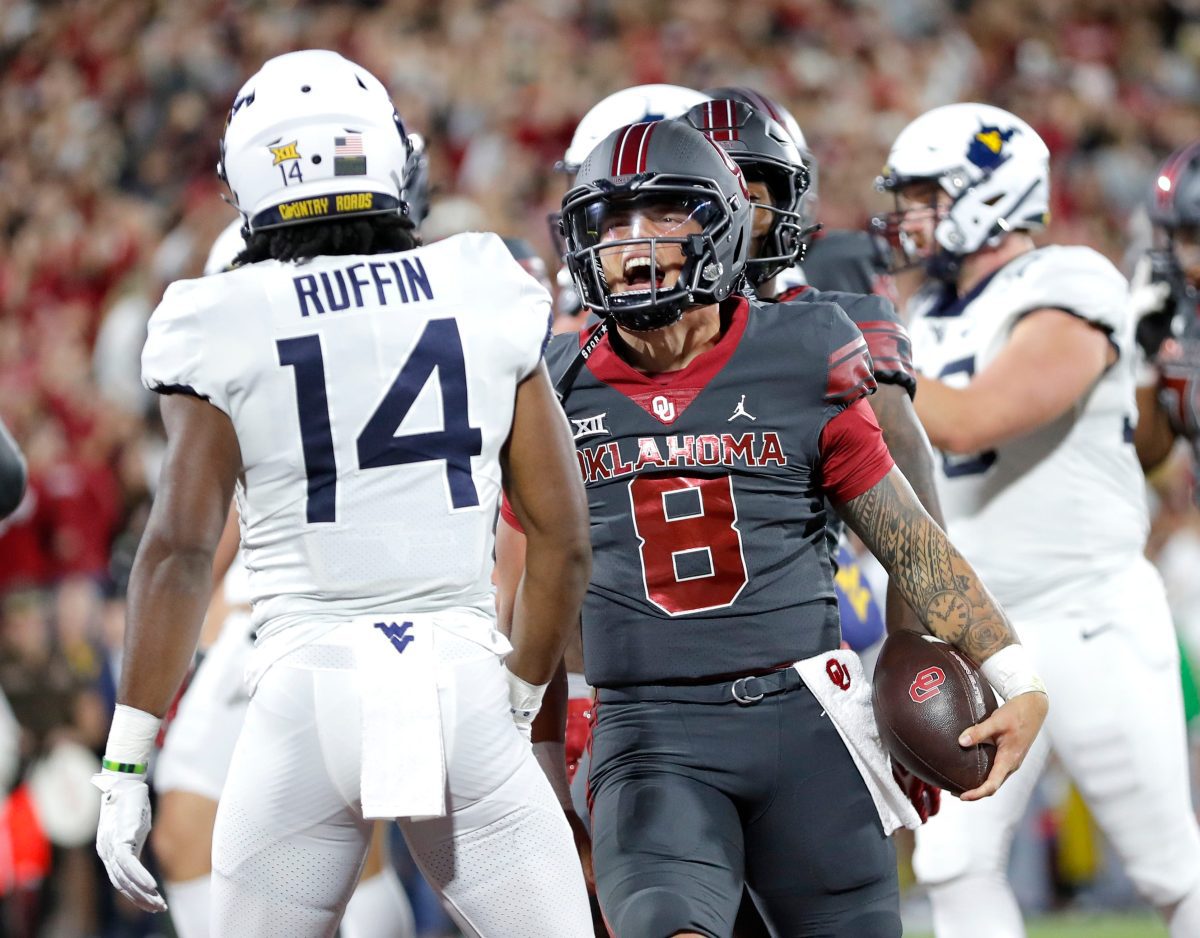 The third edition of the 2023 College Football Playoff rankings was released on Tuesday night, with five teams from the Big 12 still standing after the mayhem from Week 11.
Texas (9-1, 6-1) remains the highest-ranked Big 12 team in the CFP poll, coming in at No. 7 after a 29-26 win over TCU this past Saturday. For the second straight weekend, the Longhorns held off a furious rally from their opponent, this time TCU (4-6, 2-5) storming back from a 26-6 deficit to pull within three before Texas ultimately put them away.
Oklahoma (8-2, 5-2) rose three spots this week after Oklahoma State, Kansas, and Tennessee all picked up their third losses of the season. After a convincing 59-20 win over West Virginia, Oklahoma appears to be back in the race for a Big 12 title appearance.
Oklahoma State (7-3, 5-2) fell eight spots to No. 23 this week after getting their doors blown off by UCF, 45-3. Still, with the loss, Oklahoma State is in a great spot to make a Big 12 Championship appearance if they can win each of their final two games.
Kansas (7-3, 4-3), who fell to Texas Tech 16-13 without Jason Bean at quarterback, dropped nine spots in this week's poll to No. 25. Meanwhile, Kansas State (7-3, 5-2) picked up a 59-25 win over Baylor and moved up four spots to No. 21 this week ahead of the Sunflower Showdown.
Here's a look at the complete College Football Playoff rankings ahead of Week 12.
Georgia (9-0)
Ohio State (10-0)
Michigan (10-0)
Florida State (10-0)
Washington (10-0)
Oregon (9-1)
Texas (9-1)
Alabama (9-1)
Missouri (8-2)
Louisville (9-1)
Oregon State (8-2)
Penn State (8-2)
Ole Miss (8-2)
Oklahoma (8-2)
LSU (7-3)
Iowa (8-2)
Arizona (7-3)
Tennessee (7-3)
Notre Dame (7-3)
North Carolina (8-2)
Kansas State (7-3)
Utah (7-3)
Oklahoma State (7-3)
Tulane (9-1)
Kansas (7-3)