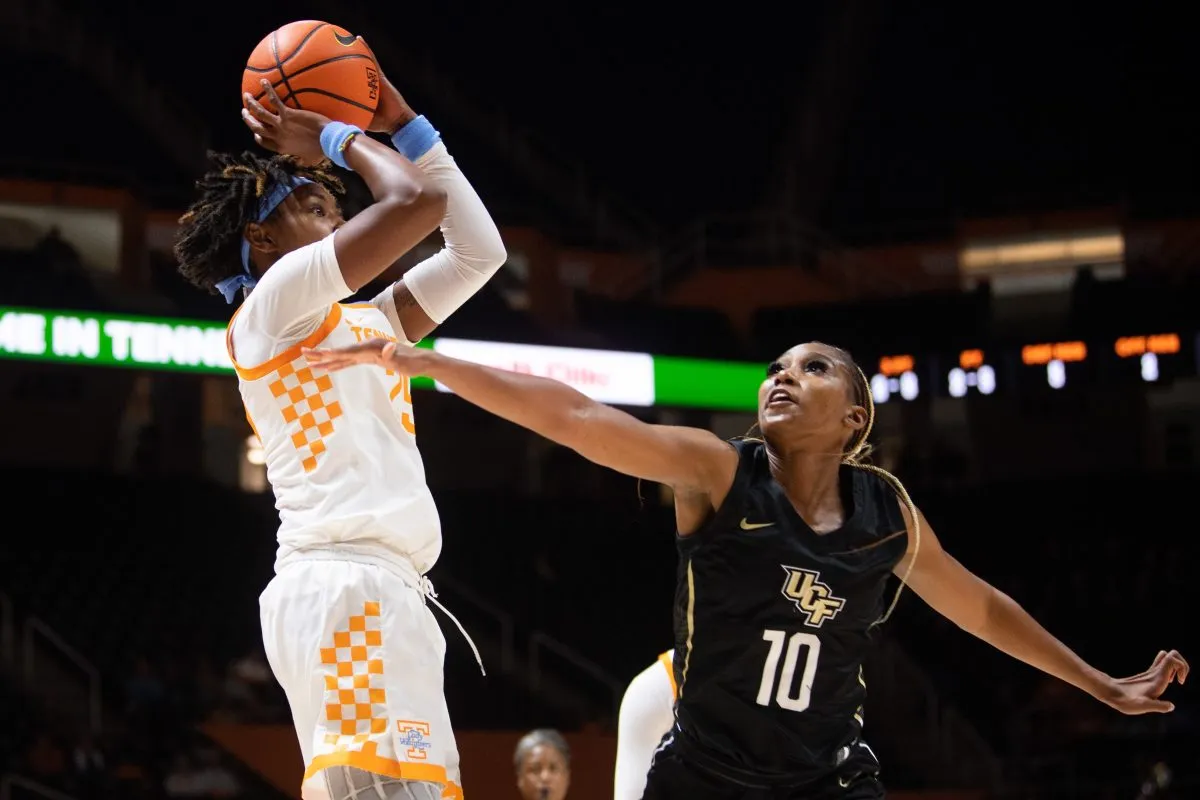 The UCF Knights women's basketball team signed three players during the Class of 2024 early signing period, according to the school.
The class is the Knight's first as official members of the Big 12 Conference. UCF, BYU, Cincinnati and Houston joined the league in July.
The three players UCF signed were guard/forward Summer Yancy, forward Mahogany Chandler-Roberts and forward/center Adeang Ring. All three players are from different states and none are from the state of Florida.
Yancy, who is 5-foot-11, plays her prep ball at Raytown in Kansas City, Mo., and is the No. 4 ranked recruit in the state. Last season she helped Raytown to its first state tournament appearance and she was named District Player of the Year.
The Knights went west coast to get Chandler-Roberts, who is 6-foot-2 and plays at Benson Tech in Portland, Ore.
One of Oregon's top recruits, she averaged 16.7 points and 8.7 rebounds for Benson Tech.
Ring will bring the Knights some impressive height. The 6-foot-5 prep standout plays for Bella Vista Prep in Cave Creek, Ariz., and is the state's no. 2 recruit. She's a native of Sydney, Australia.
The Knights joined the Big 12 at a time of great change in league membership. The Knights, along with the other three new teams, were invited to join after Oklahoma and Texas announced they would leave the Big 12 in 2021. The Sooners and the Longhorns will leave for the SEC after this season.
Meanwhile, the Big 12 will take in four members of the Pac-12 next July — Arizona, Arizona State, Colorado and Utah.
UCF is 2-0 on the season and will host Auburn on Monday.