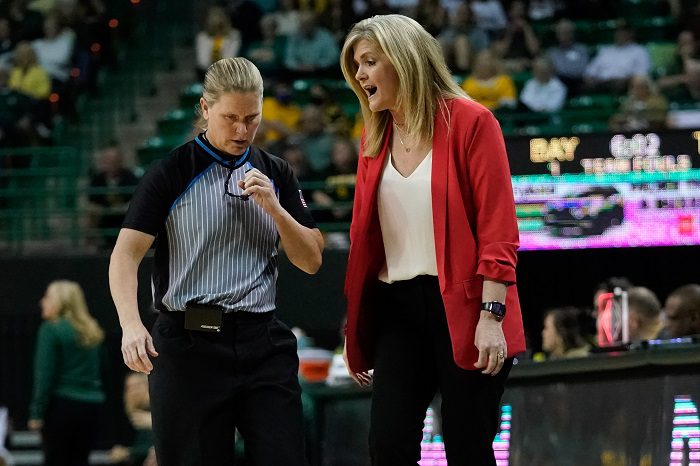 The Texas Tech Lady Raiders announced the signing of guard Kalysta Martin to a national letter of intent at the end of the early signing window on Wednesday.
Martin, at the moment, is Tech's only signee for the Class of 2024. The Lady Raiders can sign more in April, if they have scholarships available.
Martin, nicknamed "Bird," brings impressive size to the guard position, as she stands 6-foot-2 can play the point through the power forward positions, according to Tech head coach Krista Gerlich.
Martin is ranked as a four-star recruit and is No. 63 in the country, giving Tech a Top 100 player.
Out of Providence Catholic School in San Antonio, Texas, she is a four-time TAPPS All-State and All-District selection, while earning ADIDAS All-American honors the past two seasons.
Last year she averaged 24.7 points, 14.6 rebounds, 3.8 assists and 4.2 blocked shots. For her career at Providence she has 1,646 points, 1,024 rebounds, 317 assists, 203 steals and 254 blocks, with a career-best 47 points in a game.
The Lady Raiders have won each of their first three games of the season, all at home and all against mid-major programs from the state of Texas. They are set to host Texas A&M-Commerce on Friday.
Following a home game against UTSA on Monday, the Lady Raiders head to the Las Vegas Thanksgiving Classic, where they will play Rutgers and Santa Clara starting Nov. 24.
Later in the non-conference slate the Lady Raiders will play at the Maui Classic on Dec. 19-20 against Tulsa and Oregon State.