Big 12 News
Five Big 12 Running Backs Featured in On3's Top 25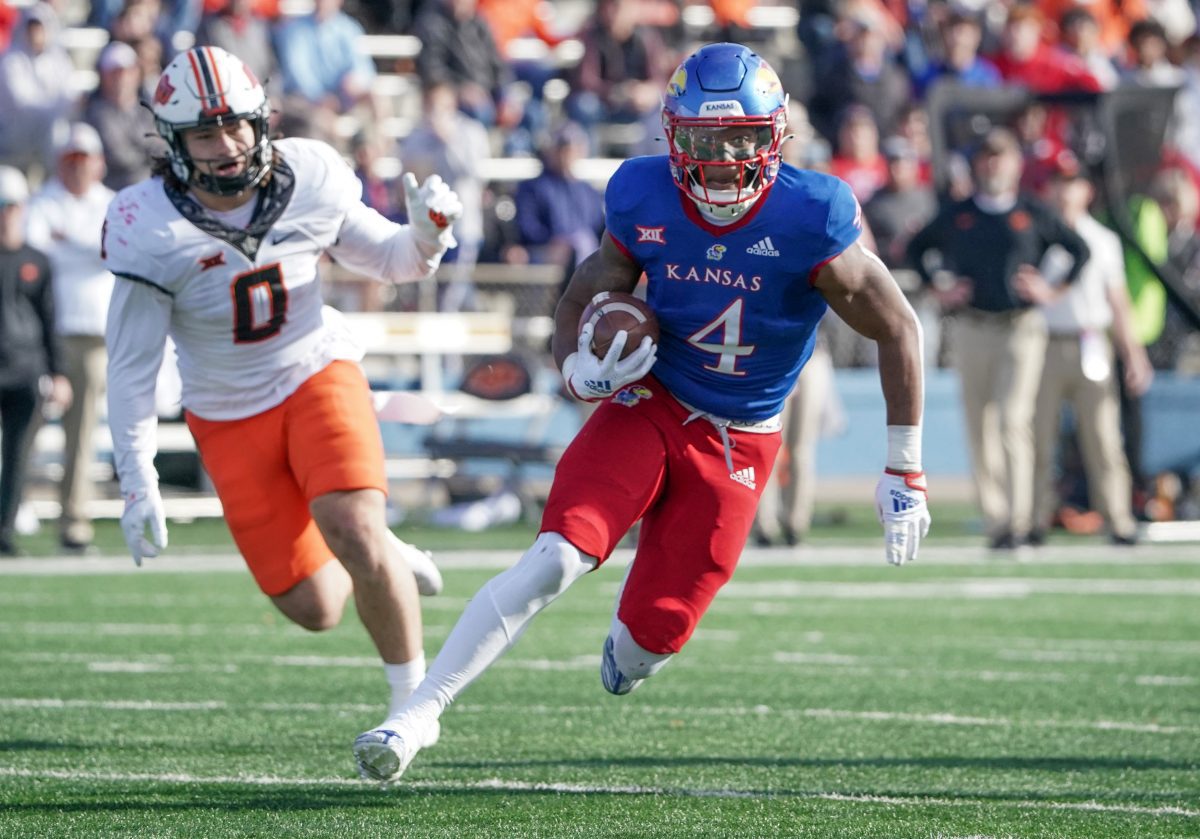 Five Big 12 running backs were featured in the recent Top 25 running backs list from On3 Sports with multiple backs ranking in the top 10.
Despite suffering a season-ending injury against TCU, the five backs included on the list start with Texas running back Jonathon Brooks at the No. 3 spot. Following Brooks are Ollie Gordon at No. 4, Tahj Brooks at No. 11, Emani Bailey at No. 21, and Devin Neal at No. 22.
With two backs in the top 10, both Jonathon Brooks and Ollie Gordon received breakdowns from On3's Andrew Graham.
Graham started by talking about Texas' star back Jonathon Brooks mentioning, "Brooks has been a workhorse for Texas all season, one of the most productive backs in the nation. But he tore his ACL in Week 11 and will be sidelined for the rest of the year. Before his injury, Brooks had gone over 100 rushing yards and two touchdowns. He finishes the year with 1139 rushing yards and 10 rushing touchdowns, plus another receiving score."
Following a disappointing outing against UCF, Ollie Gordon remained in the top 5 at the number four spot with Graham saying, "Gordon and Oklahoma State fell flat after a massive Bedlam Game win. Gordon saw his streak of six-straight games with more than 100 rushing yards ended, too. He finished with just 12 carries for 25 yards, plus two catches for 27. It was a disappointing turn for the white-hot Gordon."
Despite not earning specific looks in the top 10, Tahj Brooks, Emani Bailey, and Devin Neal have all three had impressive seasons so far in 2023. Brooks leads the trio with 226 carries for 1,170 yards and eight scores this season, with Bailey trailing slightly behind.
Bailey edges past Devin Neal with 186 carries for 1006 yards and five scores while Neal has totaled 155 carries for 965 yards and 10 touchdowns this season.
The Big 12 Conference has some of the best backs in the country and Andrew Graham is one of the many folks who get the pleasure of seeing that on a weekly basis.