featured
HCS Roundtable: Which Two-Loss Team Will Make the Big 12 Championship?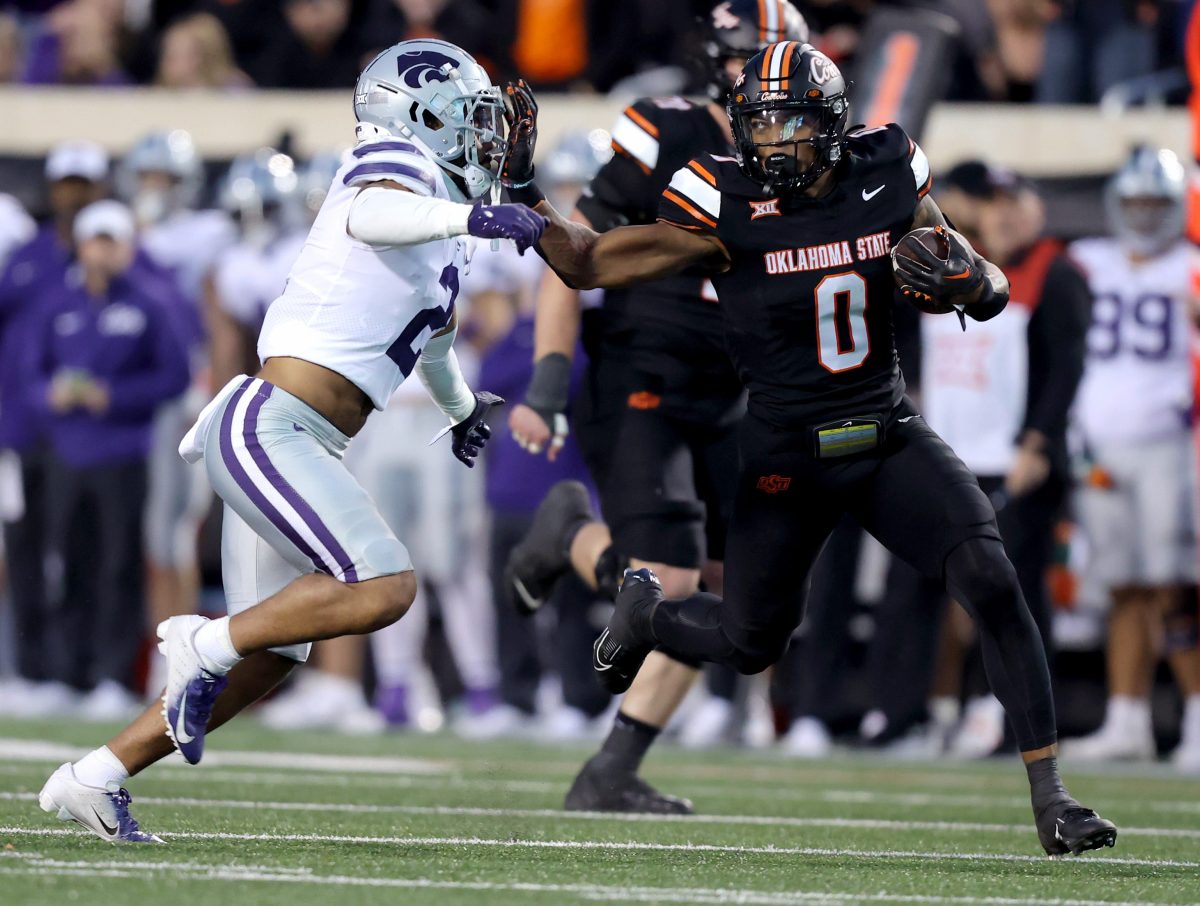 Week 12 is here and there is no lack of storylines heading into the penultimate weekend of the regular season.
After Week 11, the Texas Longhorns sit alone atop the Big 12 standings at 6-1 in conference play with four teams tied for second place at 5-2 in Big 12 play: Oklahoma State, Oklahoma, Kansas State, and Iowa State. Perhaps the wildest part about the log jam at second place is that all four teams have a legitimate shot at making it to Arlington.
With what the conference standings look like right now, a team with two conference losses is likely getting into the Big 12 title game unless the scenario that ends in an eight-way tie for first place comes to pass (yes, it's possible).
So which of the currently two-loss teams is getting into the Big 12 Championship Game? Here's the pick from each member of the HCS staff.
Pete Mundo
Oklahoma
This might seem crazy, but I just don't know what I can trust right now in Stillwater. Oklahoma State is such an up-and-down team. That UCF performance was abysmal. Now, if they win out, we know they own the tiebreakers vs. Oklahoma and Kansas State, but winning out is the key. Houston could be a tough out this weekend. And then BYU, who has been awful, could end up turning it up a notch to try and knock the Pokes out of the title race. Meantime, OU should steamroll BYU and TCU in the next two weeks. So in a year that has been full of crazy, sign me up for more of it in the Big 12.
Bryan Clinton
Texas
I'm going to cheat here, but I'm going to say that Texas is a two-loss team that makes the Big 12 Championship. The Longhorns' trip to Ames this weekend is tricky, and while they should have confidence going into the game, walking into Jack Trice Stadium with any sort of ego could send UT out the door with their tail between their legs. The loss of Jonathan Brooks is going to be difficult to overcome, and while I expect CJ Baxter to be an absolute stud for Texas in the future, I think this is a very tough spot for Steve Sarkisian's squad heading into Week 12. So, with that being said, I think Iowa State takes down Texas, forces a five-way tie for first place heading into Week 13, and all hell breaks loose in the most incredible conference race we've seen in Big 12 history.
Joe Tillery
Oklahoma State
Is the Big 12's new tiebreaker rule a complete turnaround based on what my original choice for this post was? Yes. But when it comes to specifics a Texas/Oklahoma State Big 12 title game makes the most sense. I don't feel great about the Cowboys coming off an awful loss to UCF, but I just don't see Mike Gundy missing the title game this season after beating both Kansas State and Oklahoma. The Cowboys may be limping their way to Arlington, but I do believe that limping still counts as a method of travel. Oklahoma State finds its way to the Big 12 Championship game against Texas.
Derek Duke
Oklahoma State
After their no-show in the UCF game, I am not sure how confident I am in them but I am going with Oklahoma State. They have head-to-head wins against Oklahoma and Kansas so as long as they win out and Iowa State drops another game, they will be in control of second place. Of course, this means that they will have to beat Houston and BYU or else none of this will matter.
Matthew Postins
Oklahoma State
Is this before or after the new tiebreaker rules? Too soon. I'm sticking with the Cowboys. They still have Houston and BYU left and I think they can win both games. Plus, you know, they have that new tiebreaker we've been hearing so much about.