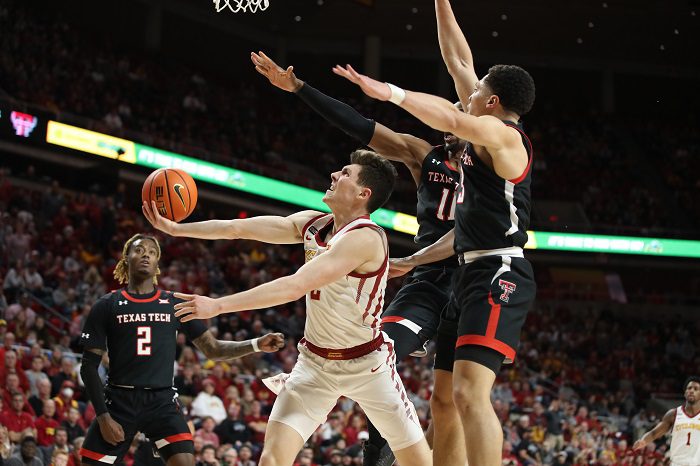 While Caleb Grill had a disappointing end to his career in Ames, the former Iowa State guard is still making headlines with his new team in Columbia.
Grill was recently ejected for smacking the ground and arguing with a referee following what he believed was a missed call in Thursday night's matchup between Missouri and Minnesota.
Grill has had a solid start to the 2023-24 season, with the exception of getting tossed on Thursday night, averaging 7.3 points, 6.5 rebounds, and 2.3 assists per game for Dennis Gates' squad.
The Kansas native spent three seasons at Iowa State before entering the transfer portal following his dismissal from the team during the 2022-23 season. While Grill's career was somewhat defined by lingering health issues, the senior guard finished off his last season under TJ Otzelberger averaging 9.5 points, 6.5 rebounds, and 2.3 assists per game.
While Grill's departure from Iowa State was a big one, TJ Otzelberger's squad reloaded with some talented players in the 2023 cycle including five-star forward Omaha Biliew, four-star forward Milan Momcilovic, four-star center JT Rock, and many more.
The Cyclones take the court next on Sunday, November 19th against Donte' Jackson and the Grambling State Tigers on ESPN+.