Big 12 News
Dillon Gabriel Out with Head Injury vs. BYU, Jackson Arnold Enters Game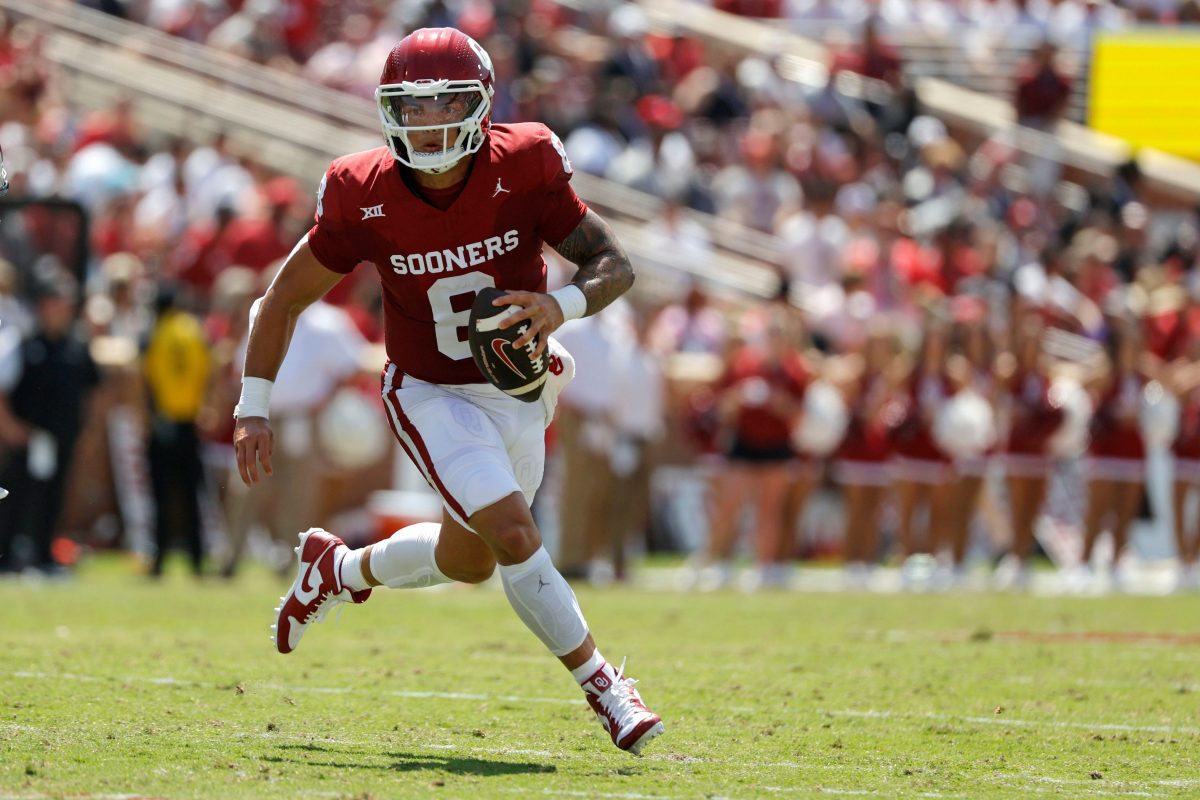 While the No. 14 Oklahoma Sooners are currently locked in a battle against BYU in Provo, the Sooners took the field in the second half with a new name at the quarterback position.
Oklahoma turned to true freshman quarterback Jackson Arnold for the second half of action as Sooners QB Dillon Gabriel sustained a head injury in the first half of Saturday's game.
Gabriel went down awkwardly in the final possession of the first half and hit his head on the turf while trying to get into the BYU end zone.
Arnold now steps into action for Oklahoma in a dire situation as the Sooners need some help in order to find their way to Arlington. Arnold is listed as a five-star prospect by the 247Sports index and the 10th-ranked player in the class of 2023. Arnold checks in as the fourth-ranked quarterback prospect in his class trailing only Texas' Arch Manning, Tennessee's Nico Iamaleava, and UCLA's Dante Moore.
While rumors of redshirting circled for Arnold prior to the Week 12 matchup, the Sooners were forced to burn the young quarterbacks red shirt with his appearance in the second half.
While Dillon Gabriel was not officially ruled out in the contest, his return was listed as unlikely for the Sooners Week 12 game against BYU.