Big 12 News
Oklahoma State LB Nickolas Martin Becomes First Big 12 Player to Reach 100 Tackles in 2023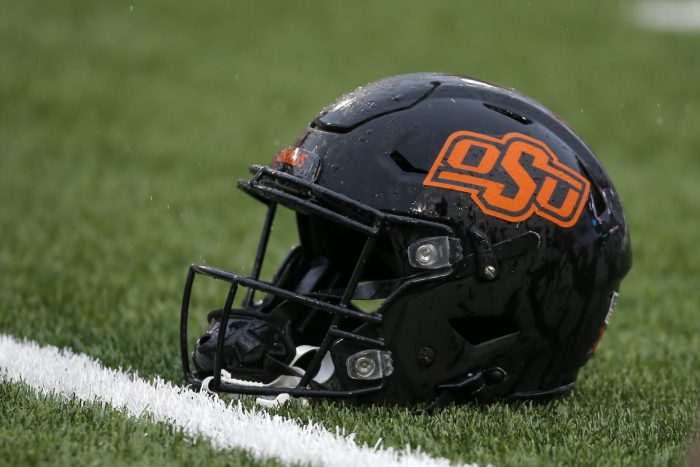 While the Big 12 Conference features some of the top tackling linebackers in the country including the likes of Jaylan Ford, Danny Stutsman, and Jason Johnson, one young linebacker not mentioned won the race to 100 tackles on Saturday with his Week 12 performance.
Oklahoma State's sophomore linebacker Nickolas Martin entered Week 12 with 99 tackles, and after logging a tackle in the first quarter against Houston, Martin became the first player to reach the 100 tackle mark in 2023.
With Martin's tackle against Houston, his season total climbs to 100 stops. Martin also has been an impressive factor in the pass rushing game with five sacks, an interception, and a forced fumble in 2023.
The Cowboys hit a wall in a big way in Week 11 as the team dropped their second loss in conference play to the UCF Knights 45-3. Martin finished off his day against UCF with eight total tackles in the game, one shy of 100.
Martin's performance has helped the Cowboys put together an impressive 2023 season and have the second-best odds at making the Big 12 Championship game. Oklahoma State controls its own destiny and if it can win out against Houston and BYU, the Cowboys should earn a trip to Arlington.