Big 12 News
Pete Thamel Names Chris Klieman and Lance Leipold as Texas A&M Targets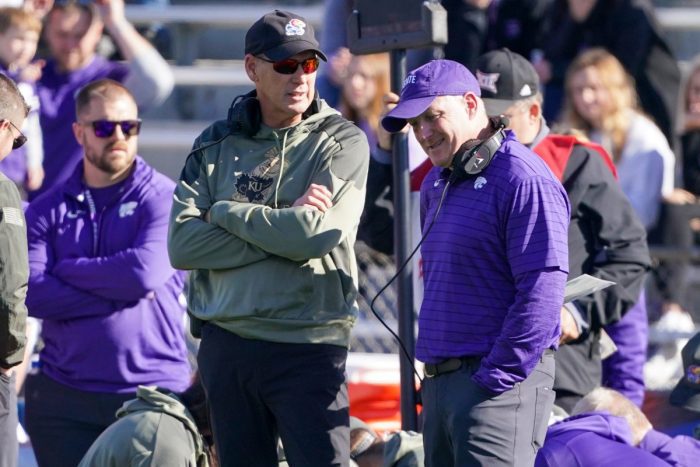 The duo of head coaches from the Sunflower State, Kansas' Lance Leipold, and Kansas State's Chris Klieman, continue to find their names brought up in coaching searches, most recently by ESPN's Pete Thamel.
Thamel mentioned on College GameDay that both Klieman and Leipold should be considered ideal suitors to replace Jimbo Fisher at Texas A&M and that the pair should have a solid spot at the top of the list for the Aggies to pursue.
Klieman and Leipold have become frequent occupants of the coaching search name ballot with both coaches earning respect for what they've been able to accomplish at their respective programs.
Since taking over for legendary head coach Bill Snyder, Chris Klieman has led the Cats to a Big 12 title alongside an overall record of 37-23. Leipold on the other hand has found himself in the middle of a turnaround at Kansas and despite owning an overall record of 15-20, the Kansas HC has led the Jayhawks to the most wins in a single season since Mark Mangino.
While the two coaches have both expressed interest in remaining in the state of Kansas, the pair will continue to be pursued by programs around the nation as their success continues. The Wildcats and Jayhawks square off in the Sunflower Showdown on Saturday, November 18th at 6:00 PM CT in Lawrence.