Big 12 News
Chris Klieman Granted Automatic One-Year Extension for Reaching Eight Wins, Contract Now Through 2031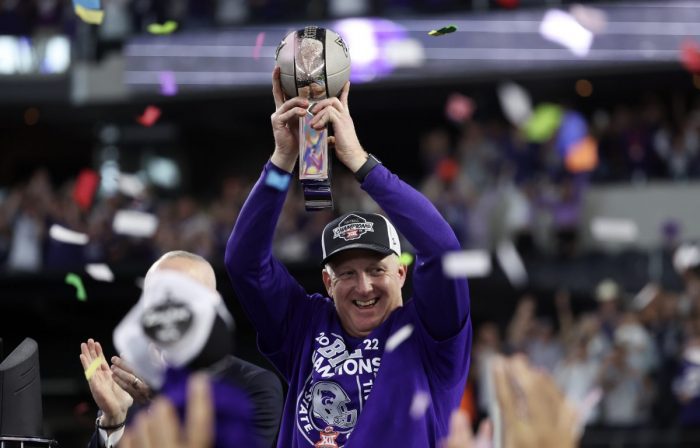 While Chris Klieman and the Kansas State Wildcats celebrated a win over their rival on Saturday night in Lawrence, the win on the stat sheet wasn't the only thing being celebrated.
With the win over Kansas, Klieman brought the Wildcats' season total to eight wins which automatically grants him a one-year extension on his current deal which now validates his contract through the 2031 season.
Klieman and the Wildcats mounted an 11-point comeback against Kansas in Week 12 after a lackluster first half of play. Thanks to some key defensive stops including interceptions from defensive backs Kobe Savage and Marquis Sigle, the Wildcats held the Jayhawks scoreless for the majority of the second half.
Klieman originally agreed to an eight-year $44M deal back in May which allowed Klieman to remain the Wildcats head coach through the 2030 season, but with the team reaching the eight-win mark in the first year of Klieman's new deal, the agreement will now roll through the 2031 season.
With Kansas State's continuing to elevate under Klieman, the Wildcats head coach now possesses an overall record of 38-23 during his time with the program. There is still a chance K-State can reach the Big 12 Championship Game with a win over Iowa State next week, but they will need some help from around the conference.