Big 12 News
Iowa State F Hason Ward to Miss Remainder of Non-Con Schedule with Foot Injury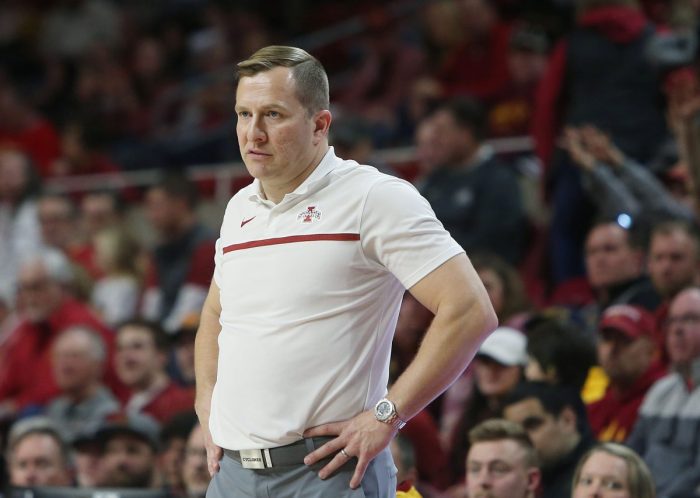 TJ Otzelberger and the Iowa State Cyclones got some bad news on Sunday morning with the announcement of senior forward Hason Ward missing the remainder of the non-conference schedule with a foot injury.
Ward suffered an injury to his left foot while practicing with the team this week and while he should return by Big 12 play, the Cyclones will be without Ward for the rest of the non-con.
Ward elected to commit to the Cyclones in 2022 after starting his career at VCU. Ward spent three seasons with the Rams with his best season coming in 2021-22 where he averaged 6.5 points and 4.8 rebounds per game in 29 games played.
Coming out of high school, Ward was listed as a three-star prospect by the 247Sports index, checking in as the 65th-ranked center in the class of 2019, and also was listed as the sixth-ranked prospect from the state of Maine.
The Maine native spent last season with the Cyclones and appeared in 23 games. Ward led the Cyclones in field goal percentage at 67.4, connecting on 31-of-46 attempts according to the university's website. Ward had a solid start to the 2023-24 season averaging 4.7 points and 4..0 rebounds in MPG.
Despite the absence of Ward, the Cyclones head take on Hason Ward's former team, VCU, on Thanksgiving day. The matchup between Iowa State and VCU officially tips off on Thursday, November 23rd at 4:30 PM CT.