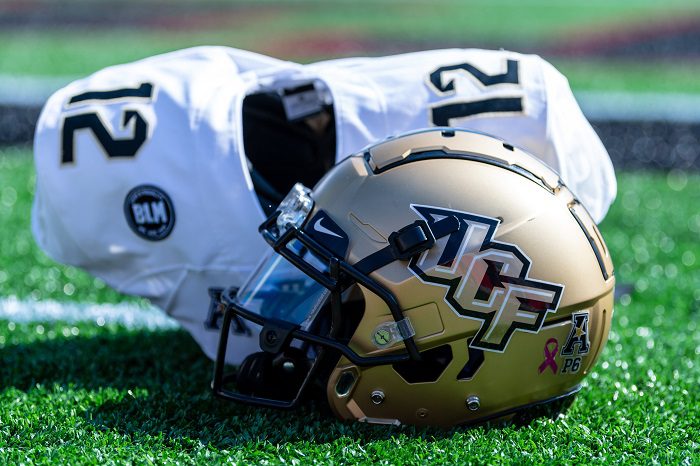 While Texas Tech fans are known for tossing tortillas on the field on game day when the Red Raiders took the field, one UCF defender learned firsthand about the traditions in Lubbock.
During Saturday's 24-23 win over the Knights, UCF's star defensive end Tre'Mon Morris-Brash took a tortilla to the helmet in the wake of the Week 12 loss.
While Morris-Brash is without a doubt one of the best defenders in the Big 12 Conference, his stellar performance on the field does not make him immune to tortillas.
The Virginia native is one of the top pass rushers in the league this season with 8.5 sacks in 2023 which ranks 17th in the country, and second in the Big 12 behind Houston's Nelson Ceaser. Morris-Brash has also recorded 46 tackles and a pass breakup this season in Orlando.
While Joey McGuire's squad got the last laugh in a close contest against UCF, the tortilla-related casualties have been a much bigger storyline for Texas Tech this season. While hitting a star defender in the helmet is one thing, the tradition also made way for Tech fans to adopt an unofficial mascot this season in the shape of a runaway opossum.
Texas Tech takes the field one last time in conference play with a big matchup against Texas in Austin. The Week 13 game between the Longhorns and the Red Raiders kicks off on Friday, November 24th at 6:30 PM CT.