Big 12 News
Look: Week 13 Could Leave Up to Seven Teams Alive in Big 12 Title Race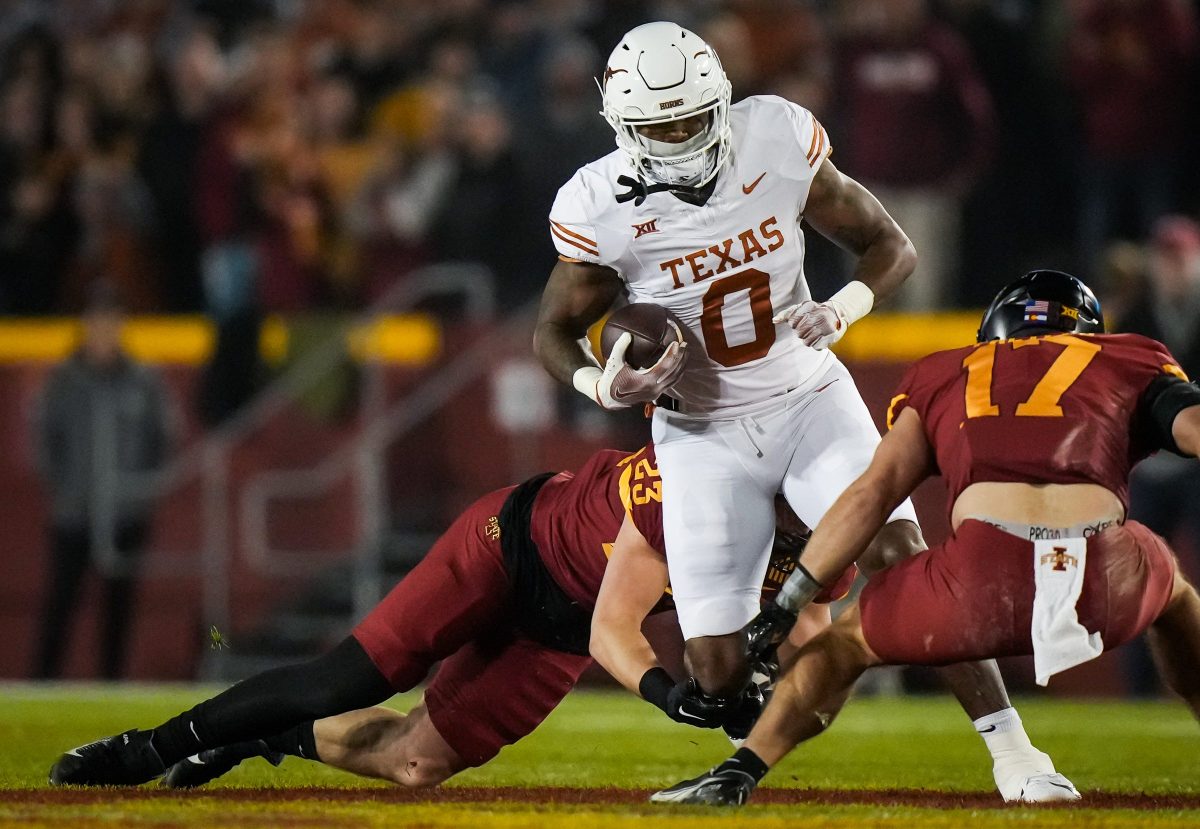 The final week of the Big 12 regular season has arrived and there are several teams still alive in the conference title hunt.
Texas is in the catbird seat after moving to 10-1 with a 26-16 win over Iowa State on Saturday night and can lock themselves into a trip to Arlington with a win over Texas Tech on Friday. Additionally, Oklahoma State has the best opportunity of the teams with two conference losses, and a win over BYU this weekend would give them a tiebreaker over both OU and Kansas State.
We have seen just how chaotic the Big 12 can be throughout the year, with results varying drastically from week to week. If that trend continues in Week 13, there is the potential for all hell to break loose in this race.
According to Shehan Jeyarajah of CBS Sports, there's a chance for up to seven teams to be alive for a Big 12 title appearance, depending on how things break out in the final week of the regular season.
According to Jeyarajah, a Big 12 official says that up to 126 outcomes are still technically possible and that result could send teams that were thought to be long out of the race through the backdoor to Arlington.
Admittedly, that vast majority of those outcomes would need Oklahoma State, Oklahoma, and Kansas State to all lose, dropping them into ties with the teams sitting at 5-3 in conference play.
Looking at the Big 12 standings, these seven teams are still in the race, mathematically speaking: Texas (7-1), Oklahoma State (6-2), Oklahoma (6-2), Kansas State (6-2), West Virginia (5-3), Iowa State (5-3), and Texas Tech (5-3).