featured
HCS Mailbag: Big 12 Tiebreakers, Cam Rising 2024, Texas to the CFP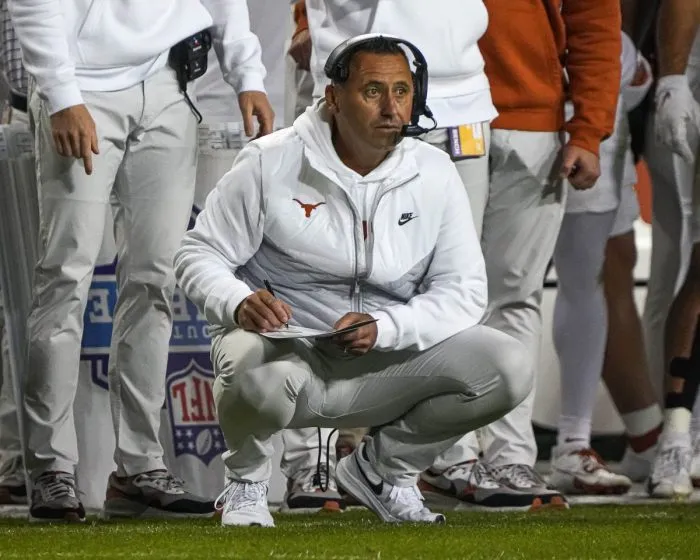 Welcome to the HCS Big 12 Football mailbag. This mailbag is for all you football junkies out there who root for a Big 12 school, and not only have questions about your team but other teams in the conference as well. So, join me, grab a cold brew or your favorite drink, and relax as I answer all your Big 12 questions. I want to thank each one of you who submitted a question this week and for tonight's drink of choice? You'll just have to see for yourself. Cheers!
@curtis_powers asks: What are the odds that the @Big12Conference reaches out to @mred53 if Texas loses and there is some extremely complicated tiebreaker?
Duke: First of all, I have no idea who that person is. I am assuming he has a model of all the possible scenarios for the Big 12. Anyways, Texas losing is a big if here. I know people want all hell to break loose in the final week of the season but let's be real here. The Longhorns are a two-touchdown favorite at home against the Red Raiders with everything to play for. This isn't a game that Texas is going to overlook. Also, I can assure you that even if Texas loses this game, they will still likely be playing for a conference title.
@RPTexan asks: Does the Big 12 want UT in the CFP?
Duke: At this point, Texas is pretty much already in the conference title game. Whether the Big 12 likes it or not doesn't matter because the Longhorns earned the right to play for one. If Texas beats Texas Tech and wins a Big 12 championship, I believe that the conference will fully support them and want them to be in the College Football Playoff. It just looks good on the resume when you send a team from your conference to the playoff.
@CMack0507 asks: Is there any way West Virginia would go ahead and give Neal Brown the boot despite his completely unexpected success this season?
Duke: If West Virginia beats Baylor this weekend and gets to eight wins, there is no way they are firing Neal Brown. An 8-4 season would be his best season yet and here is another thing. West Virginia owes Neal Brown a good chunk of change. The entire reason Brown came back this season was because of his buyout. Well, if West Virginia fires him after the season, they will owe him around $13 million. It would be best for West Virginia to just keep him due to the success this season and to save them a little money as well.
@troyboy8ball asks: Jarrod Hufford is taking a lot of heat for his trash-talking that motivated Texas to beat Iowa State. If Texas takes down Texas Tech on Friday, who will get more blame for their "bulletin board" comments: Brett Yormark or Joey McGuire?
Duke: I think we are blowing this whole thing out of proportion. While I didn't care for what Jarrod said because it was pointless to say. I mean, why wake up the beast? Especially when a guy like T'Vondre Sweat is lined up across from you. As for Joey McGuire, he said what he said last year and every bit of it was true outside of the "Everything runs through Lubbock" part. He was in the moment after a big win inside the locker room talking to his players. That probably shouldn't have been publicly released but we live in a world where every single thing is filmed.
Now on to Brett Yormark. Some people think what he said before the season was unprofessional. Personally, I felt like he was just kidding around and maybe deep down there was some truth in there. Texas doesn't need to worry about any of this. They need to focus on taking care of business against Texas Tech and win conference championship. When they do that, then they can say whatever they want.
@troyboy8ball asks: With Cam Rising returning to Utah for another year, the Utes have to be the Big 12 favorite in 2024, right?
Duke: I don't want to look too far ahead because we still have some football left this season, but I would probably agree with what you said here. Utah has been one of the most consistent programs in all of college football over the last few years and I am excited to have them in the Big 12. And with Cam Rising coming back, they certainly will be in the conference title conversation in year one of joining the Big 12.
@sameSchmitt asks: Can you quickly go over every possible win/lose that impacts the championship game?
Duke: Wyatt, there isn't enough time in the day to go over every scenario because there are over a 100 of them. I just turned 30 recently and if I went over every single Big 12 title game scenario my 40th birthday would be coming up.