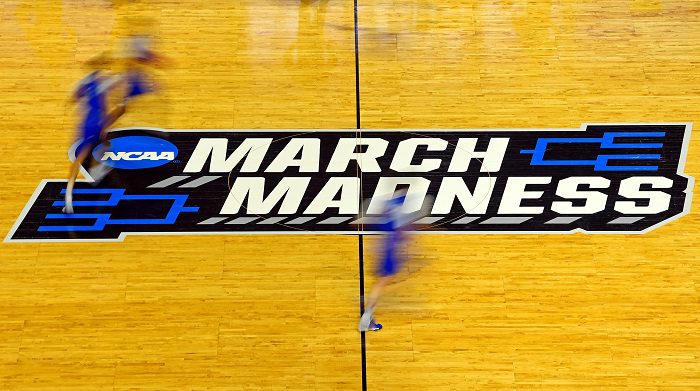 Amidst all the hype and excitement of the NCAA Tournament is a stark reality: There are parents of young men who are actually playing in this event, providing us, the fans, with cheers, boos, thrills and heartbreak, who will not be able to see their son play. Why? Because they can't afford the travel and hotel.
This came back to the forefront of the discussion over the weekend thanks to Houston head coach, and former OU coach, Kelvin Sampson.
Sampson was addressing the media after Houston, a No. 3 seed, beat 14 seed Georgia State, and said, "It's not money, it's travel and hotel rooms. One of my kids… his parents would like to come, and the only way they could come would be to drive, and then they would have to get a hotel room… for a lot of people that's not a big deal, but that's a big deal for that family. They don't have the money to do that. So they would have to decide how they would do it. I've had families ask me if they could sleep on their son's floor in their room. Think about that now… that's not unusual for me. When you look around at how big this industry has become, why can't we figure that out? I'm not saying give them this or give them that. I'm saying that when young men get to the NCAA Tournament, let's find a way to get their parents and their brothers and sisters a plane ticket and a hotel room. I don't think that's asking too much." 
You can see the entire video clip below.
The college football playoff pays for families to go to playoff. The NCAA 100% needs to do the same for tournament teams pic.twitter.com/NBBD8NttBo

— Danny Kanell (@dannykanell) March 24, 2019
Sampson is spot on in his assessment and he did it in a classy, professional manner. He's not asking to start paying players or giving them everything under the sun, that's a topic for another day. But the NCAA Tournament is how the NCAA funds itself for the entire year. Without the NCAA Tournament revenues, the organization could not possibly function as it presently does.
The NCAA Tournament is now regularly producing over $1 billion in revenue each year. And as college football analyst Danny Kannell pointed out, the College Football Playoff, which has nothing to do with the NCAA (neither do any bowl games), pays for families to go to the playoff.
I'm not going to sit here and rail on NCAA President Mark Emmert making $2 million per year. He runs a massive organization and can be paid as such. But when you combine that with the fact that the young men who are the engine behind his biggest money-making event of the year can't get their families to watch them play because of what, preserving "amateurism", and are asking to sleep on the floor of their son's hotel room, then you've got yourself a PR problem.
I have not yet come around on the idea of paying college football and basketball players. I believe only a handful of stars, a la Tim Tebow, Johnny Manziel, Baker Mayfield, etc. actually end up providing more individual value to a University than they get back in things like tuition, room and board, tutors, trainers, coaches and the like. But this discussion is entirely separate.
Remember, there are 350+ Division 1 men's basketball teams with 13 athletic scholarships. That's ~4,500 Division I basketball players and each year the NBA drafts 60 to play at the next level, which includes overseas players who are not playing in the NCAA. For almost all of these players in the Big Dance, this tournament is the pinnacle of their playing career. For parents to have to decide how they will watch their son play in what is like going to be the biggest game of his athletic career is not a decision a family should have to make. Not when you're pulling in $1 billion. And spare me the whole, "but the profit margin…!" Would the NCAA really want to go down the rabbit hole of seeing what is being "expensed" for these type of events?
So as you drink you beers, eat your wings and cheer on your teams this weekend, keep all this in mind. Somewhere, some father, some mother, is doing the same thing. They're watching on TV. The difference is, their son is playing, performing, providing value and entertainment, and they can't be there to watch him.
What. A. Shame.
**Sign up here for our HCS weekly e-mails for a chance to win FREE Heartland College Sports and Big 12 team gear!!**