Big 12 News
Oklahoma Lands 2022 All-American Punter Brady Braun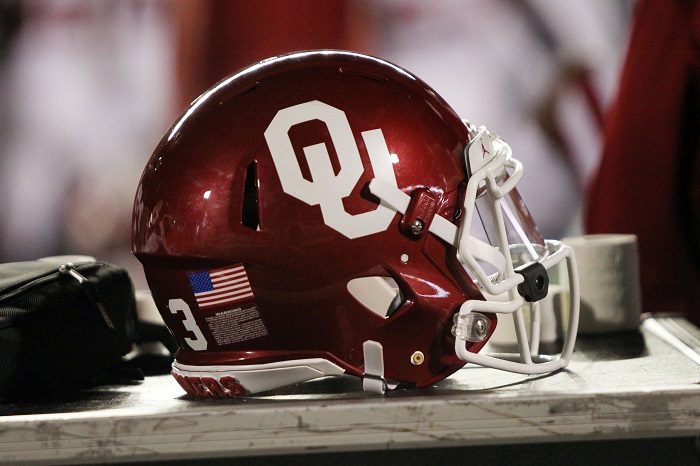 Oklahoma had its fair share of issues in the special teams' department in 2021 after losing their special teams coordinator Shane Beamer, who took the head coaching job at South Carolina after the 2020 season.
Missed field goals against Baylor and a muffed punt against Oklahoma State effectively cost Oklahoma both games that it lost in 2021. That, combined with a coaching staff overhaul, led Brent Venables to hire Eastern Michigan special teams coordinator Jay Nunez, who will oversee special teams for the Sooners in an off-field role.
That hire is already paying dividends, as Oklahoma has secured one of the nation's top punters in Brady Braun. Braun, an Under Armour All-American selection in 2022, is rated at the No. 4 punter in the 2022 cycle. The Indianapolis native said that visiting Oklahoma was a no-brainer when Nunez approached him.
"So they brought me down on Friday, and I got the offer right at the end of my visit," Braun told OUInsider. "So I arrived kinda early; I met with Coach Nunez. We kind of went through everything, saw most of the facilities, did a little academic meeting, and then we grabbed some food and went back for a quick photoshoot. We talked for a little longer, went through a dorm, and then met with Coach Venables and talked to him for about an hour. And then I got my offer and pretty much committed right after.
Though it was Nunez that brought in the talented kicker, Brent Venables was the one that closed the deal. When asked what stood out about his visit with Coach Venables, Braun answered immediately.
"His faith," Braun said of Sooners' head coach. "His goals and his mission for everybody that comes through the doors at Oklahoma. God has brought us all to that spot; I've been talking to Coach Nunez for a while, and him getting the job at Oklahoma — Oklahoma was not on my board. But Nunez getting the job at Oklahoma, I couldn't agree more with God bringing us all together in that room."
Braun will battle Josh Plaster for the starting gig in 2023, as Oklahoma's current punter, Michael Turk is the top returning punter in the country. 2022 will be Turk's final year of eligibility, meaning that Braun will get his shot after a season of learning from the best.