Kansas State Wildcats
Big 12 Struggles in College Baseball Showdown, Oklahoma State Bounces Back vs. Vanderbilt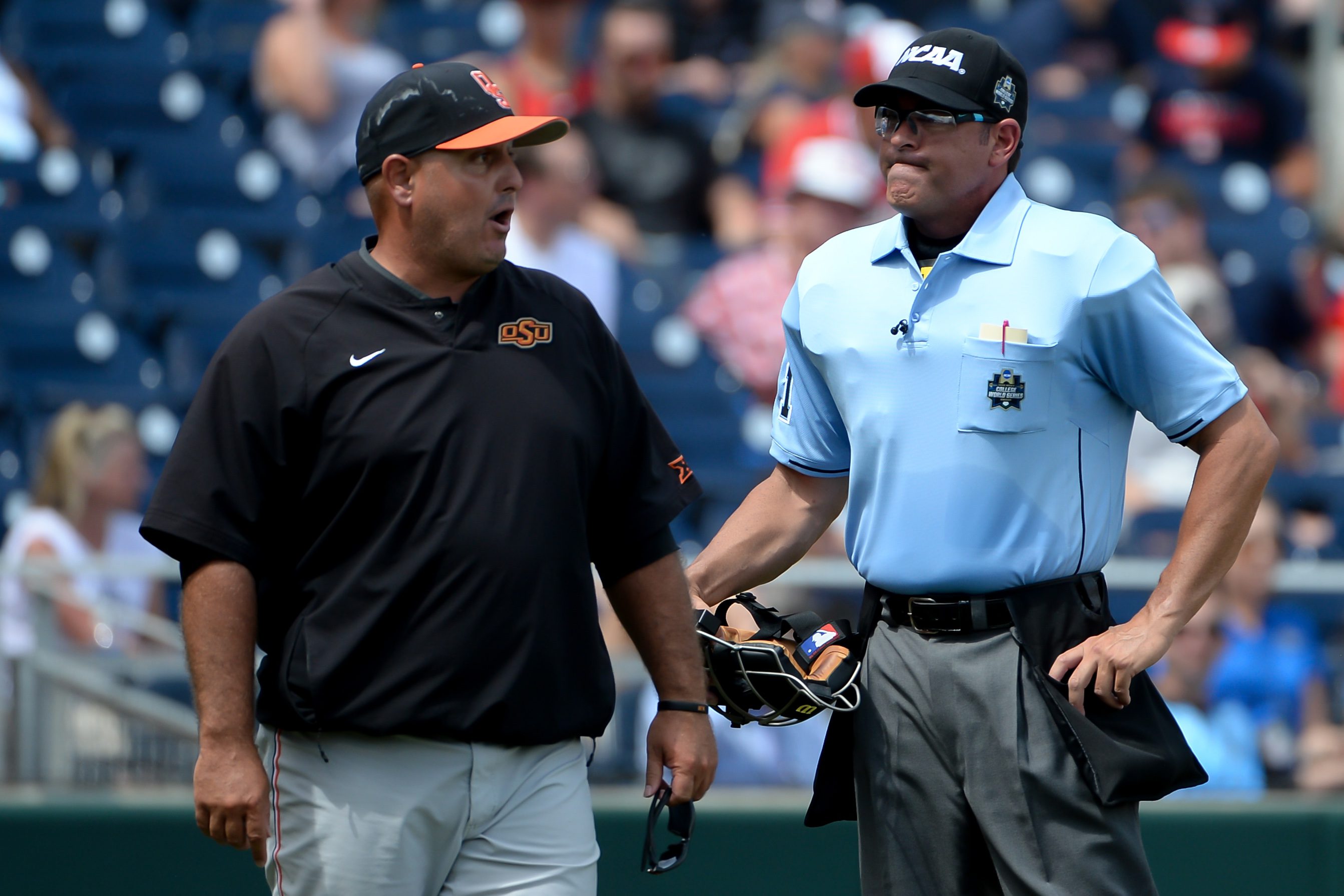 It has been a long offseason but the road to Omaha officially started on Friday. That's right folks, college baseball is back! Don't let the MLB let you down because there is plenty of action on the diamond around the Big 12.
For years, the Big 12 Conference has been one of the best conferences for college baseball, and 2022 looks to be like another promising year with three teams in the preseason top 25.
This year, the season is starting off with a bang as we have several teams playing ranked opponents right off the bat. Between showdowns with the SEC and others, let's take a look at some of the notable games from Saturday.
Michigan: 10 Kansas State: 2
There wasn't a whole lot to take away from this game because the Wildcats got beat down to a tune of 10-2. Once again pitching was a big issue for this team as Griffin Hassall, German Fajardo, and Tyson Neighbors all struggled. However, starting pitcher Connor McCullough did fine as he didn't give up a single run in five innings of work. Between the pitching and errors, Kansas State really struggled in the later innings as things got out of hand quickly.
#7 Oklahoma State: 4 # 3 Vanderbilt: 3
After being held scoreless on Friday, the Oklahoma State bats woke up a little on Saturday afternoon. Thanks to Nolan McLean, Roc Riggio, and Caeden Trenkle, the Cowboys were able to score four runs in the first four innings as they jumped out to a 4-0 lead. Between the early bats and the pitching of Victor Medores and Roman Phansalkar, Oklahoma State was in good hands throughout the game. On Sunday, the Cowboys will be playing to clinch the series and it would be HUGE for their resume.
Auburn: 2 #14 Texas Tech: 1
This definitely was not an offensive game due to the fact that both teams combined for a total of just six hits. I thought pitchers Brandon Birdsell and Trendan Parish did a solid job and gave their team a chance to win. However, it was the bats that never woke up for the Red Raiders as they had just a total of three hits in the game. For that, it is hard not to give credit to the Auburn pitchers for winning the battle there.
#15 Arizona: 14 Oklahoma: 4
Much like the Kansas State/Michigan game, the score here tells the whole story. Starting pitcher David Sandlin struggled in the third inning as he gave up five runs. After that, the Sooners did make a small push in the fourth inning when Trent Brown drove in two runs to pull the Sooners within a few. But it was Arizona who ended up pulling away in the later innings as they scored a whopping seven runs in the seventh inning.
Other Games
#1 Texas: 15 Rice: 0
West Virginia: 8 Kent State: 3
Cal: 7 #17 TCU: 6
Kansas: 12 Illinois: 1
Maryland: 9 Baylor: 5