Uncategorized
Which #1 Seed Will Be First to Fall in 2022 NCAA Tournament?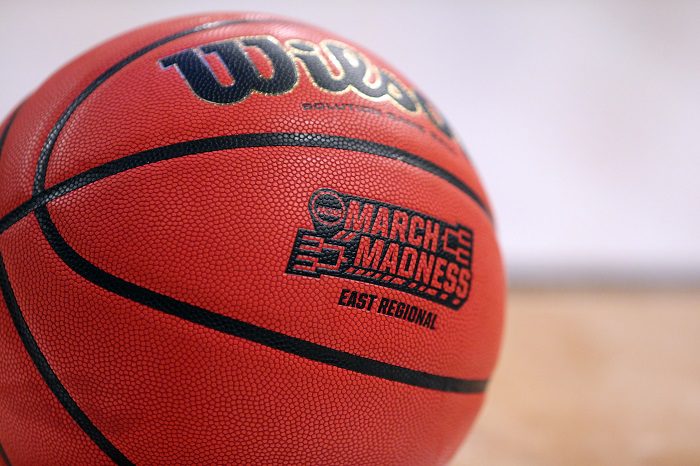 No. 1 seeds in March Madness are no longer invincible thanks to UMBC destroying Virginia 74-54 in 2018. Make no mistake #1 seeds are still 143-1 all-time in the first round of the NCAA Tournament. They are favorites for a reason, but upsets do happen and it's vital to consider this when looking for Vegas Odds NCAA Tournament value.
All four #1 seeds have made the Final Four just one time, in 2008 when Kansas, North Carolina, Memphis, and UCLA rewarded the chalk-heavy office pool contestants. On the flip side in 2011 the Final Four consisted of #4 Kentucky, #3 Connecticut, #11 VCU, and #8 Butler. That was an anomaly though, as since 1985 at least one #1 seed has made the Final 4 41.67% of the time and two #1s have made it 38.89%.
While at least one #1 is likely going to make it to the Final 4 this year (and probably at least two) that means somebody is going to trip up whether it be in the Sweet 16 or even the round of 32. Here are the best bets for this year:
Not #1 Kansas
The Jayhawks come in fresh off a Big 12 Conference Tournament win but would still be a likely choice for the first #1 seed eliminated. This is the first time since 2018 Kansas has received a #1 seed, and their last two tournaments haven't been great, losing in the round of 32 by 14 to Auburn in 2019 and by 34 to USC last year.
The best thing going for Kansas this season though is their draw. They'll get past the 1st round and then have either Creighton or San Diego State to exorcise some of those demons in the round of 32. #4 Providence and #5 Iowa are both hit or miss teams in the Sweet 16 but many say they are kind of overrated. That puts Kansas in the Elite 8 rather easily, and with nobody too threatening on the bottom of the bracket.
Not #1 Arizona
The Wildcats are in a tough bracket in the South, but that's almost a good thing for them as those teams will destroy each other before facing Arizona. The round of 32 in the South features potential matchups such as Houston vs. Illinois, Michigan vs. Tennessee, and Ohio State vs Villanova. It's going to be hard enough for these teams to get to the spot to face Arizona, let alone beating the 31-3, #2 team in the country.
Not #1 Gonzaga
The Bulldogs have never won a National Championship, but the #1 overall seed got close last season before losing to Baylor in the finals. They should be able to cruise through the first two rounds this
season playing either Boise State or Memphis in the 2nd round, and then likely Arkansas or Connecticut in the Sweet 16. The bottom half of the West is what's really interesting, with a potential round of 32 matchup between Tom Izzo's Michigan State Spartans and Mike Krzyzewski's Duke Blue Devils as well as #3 Texas Tech and the best defense in the country looming as well.
Yes #1 Baylor
Baylor looked unbeatable starting off the year 15-0 and rising to #1 in the country, but a 65-62 home loss to Texas Tech cracked the code for everybody else. The Bears went 11-6 over their final 17 games and bowed out 72-67 to Oklahoma in their first Big 12 Tournament game.
What's going to doom Baylor in the 2022 March Madness Tournament is injuries to LJ Cryer (foot) and Jonathan Tchamwa Tchatchoua as well as their draw. North Carolina or Shaka Smart and Marquette wait in the 2nd round while Baylor still has to get by last year's Final 4 team UCLA and then likely either Purdue or Kentucky to get to the Final Four. That's a gauntlet.