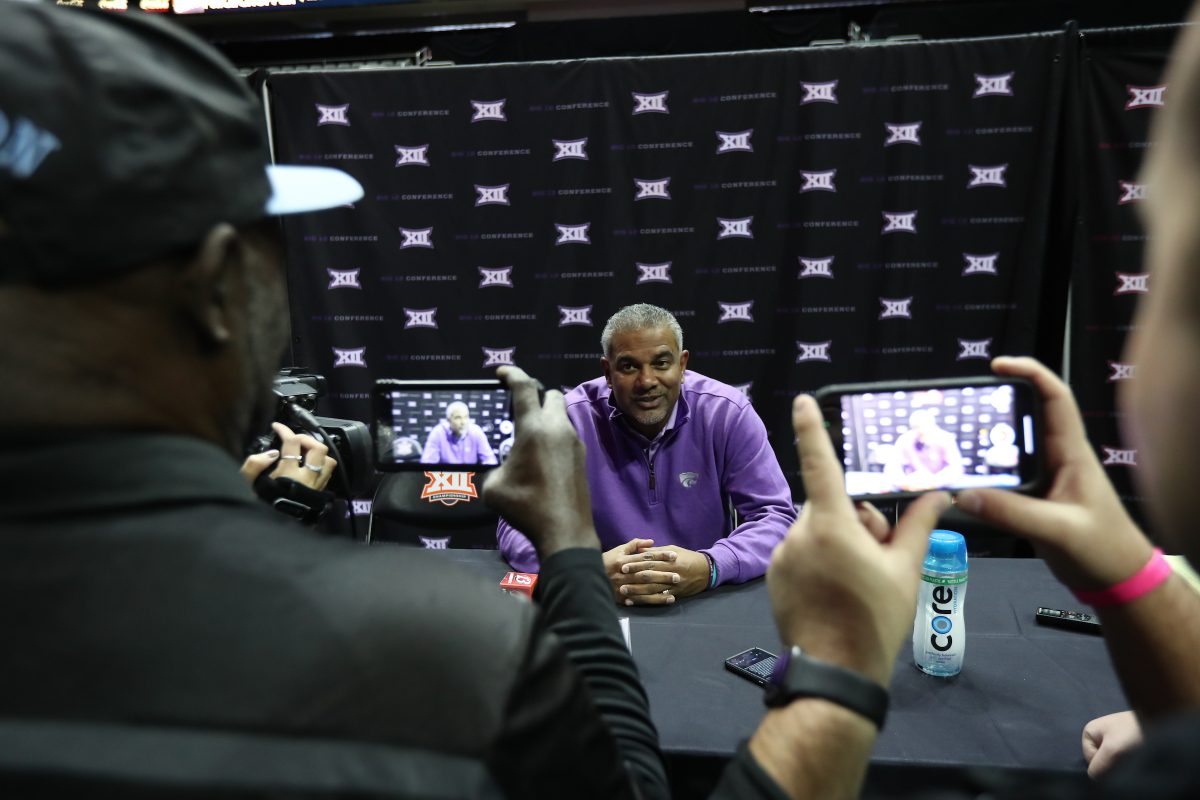 On Tuesday night, No. 13 Kansas State secured a massive 83-82 win over No. 2 Kansas, its first win in seven tries against the Jayhawks. After the win, Wildcat fans stormed the court and the celebration ensued.
However, when things started to get a bit rowdy, K-State head coach Jerome Tang jumped up on the scorer's table and stopped the "F KU" chant that roared out from the student section.
When Tang made it to his postgame press conference, he discussed his decision to change the chant after the big win.
"I was really disappointed in the introduction," Tang said. "When our students started chanting the 'F KU' chant, I was like, 'Crap.' I hadn't gotten it across yet. There's work to be done. And then, at the end of the game, when they went on the floor and they started chanting it again, I just really want them to understand that we don't have to degrade the other team. We can dislike them, but let's cheer for us."
"Let America hear Kansas State and not hear the other name. That's all that's about. I believe we can have a terrific culture here because of the passion of our fans, and somebody has to say it, and I mean, if we're losing the maybe my voice doesn't carry as much weight, but thankfully God has given us this platform where winning is his platform, and I can speak on some of those things because this is a special place — Manhappiness. This is a really special place. I want the country to know how special it is, not to be known for the dumb chant."
The rivalry between the Wildcats and Jayhawks has been heated over the years, with Kansas owning the series in recent history, but it feels like a new wind is blowing into Manhattan and Tang is leading the charge.