Big 12 News
TCU WR Quentin Johnston Visits with Chiefs, Cowboys and Ravens: Report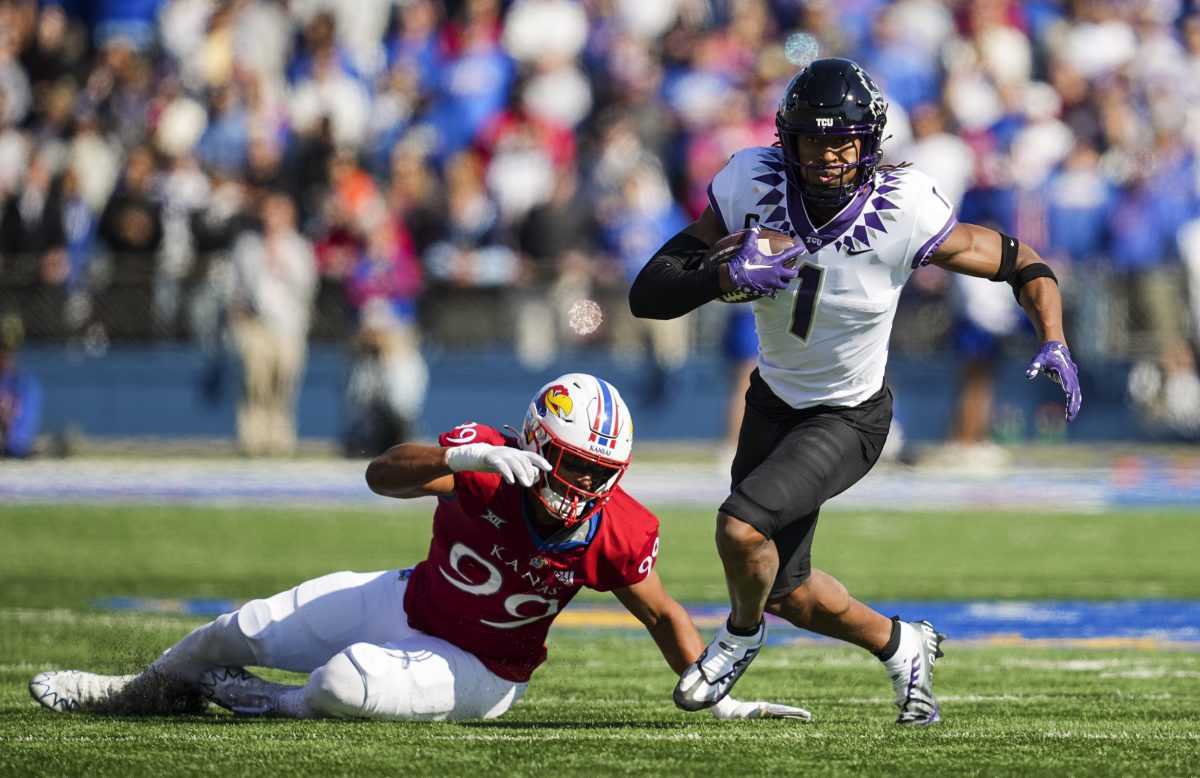 Former TCU Horned Frogs wide receiver Quentin Johnston has recently checked out a trio of teams. According to a report by NFL Network's Ian Rapoport, Johnston spent Monday with the Kansas City Chiefs on a Top 30 visit, was with the Dallas Cowboys on Tuesday and is set to head to Baltimore to speak with the Ravens on Thursday.
Johnston, who is projected in the first round of this month's NFL Draft in Kansas City, is quite confident that he should be the first one off the board. He said as much, offering "Yes sir, for sure" in an interview at his March 30 Pro Day, per CBS Sports' Garrett Podell.
"I'm a 6-3, 6-4 receiver that is able to create real separation at the top of my routes in and out of my breaks and my yards after catch is top tier," Johnston said. "I've set records in the Big 12 from my first year [his team-best 22.1 yards per catch average was the highest by a true freshman in Big 12 history (minimum 20 receptions)] and my second year combined. So, I feel like that's really big. My elusiveness at the top of my route when I get the ball and you know, the deep ball is something I'm really good at as well."
Johnston, a two-time, First-Team All-Big 12 honoree, hauled in 60 passes for 1,069 yards with six touchdowns in helping guide TCU to the CFP National Championship Game during the 2022 season. In a CFP Semifinal victory over Michigan, he caught six passes for 163 yards and a touchdown.
Over the course of 30 collegiate games, Johnston reeled in 115 receptions for 2,190 yards and 14 scores. He also had two rushing TDs as a freshman.