Baylor Bears
Matching Big 12 Teams With Theoretical Spring Game Opponents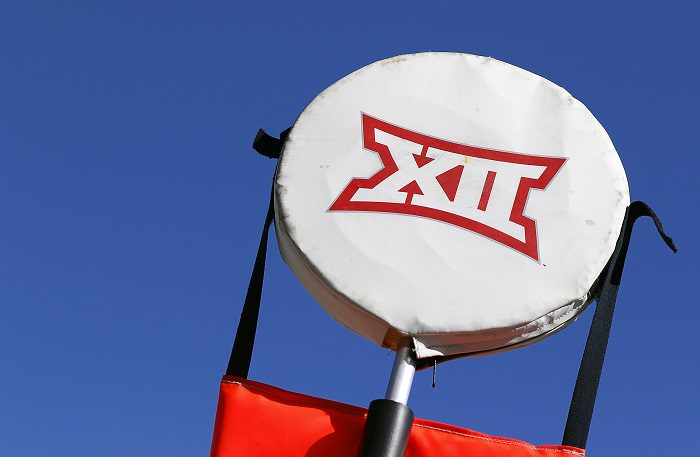 Earlier this week, Auburn head football coach Hugh Freeze presented an idea to the media that would increase the excitement surrounding spring games.
Spring games don't mean anything in the grand scheme of a season, which naturally doesn't produce any excitement for fan bases. Freeze's fix? Play exhibition games against other teams in the state.
"The solution is, allow us to scrimmage another team," Freeze said. "Everybody would get out of it what they want. Let's adopt a charity to give all the proceeds too. Let's take foster care in the State of Alabama or orphan care in the State of Alabama. Let Alabama play Troy and we play UAB, or vice-versa, or whoever I don't care, Alabama State or whoever.
"People will come see that," Freeze added. "And your decreasing your injury possibilities by 50% and coaches are smart enough to control, we're not gonna hit the quarterbacks, we practice that way. If you want to put a blue jersey to not take to the ground, we can do that. I just think it would be great for the sport, I think it would be awesome."
So, what if this was the new rule? If each team in the Big 12 ended spring football with a scrimmage against an in-state (or neighboring state) opponent, who would it play? Here's what we think.
Baylor Bears
Spring Scrimmage Opponent: Sam Houston State
Waco and Huntsville are separated by just 131 miles, or just a two-hour drive. This is a no-brainer for both teams, and the Bearkats are about to make their official jump from FCS to FBS, as they are set to join Conference USA in 2023.
BYU Cougars
Spring Scrimmage Opponent: Weber State
Provo is just 80 miles south of Weber State University, and at just over an hour's drive, that is perfect for a yearly spring game meetup. The Weber State Wildcats are an FCS program that competes in the Big Sky Conference.
Cincinnati Bearcats
Spring Scrimmage Opponent: Miami (OH)
Just 58 minutes separates Oxford, Ohio from Cincinnati's campus, and the 40 miles between the two schools would be easy travel. As an established D-I program, this might be a tougher draw than some other schools will get, but it's the obvious choice for this scenario.
Houston Cougars
Spring Scrimmage Opponent: Rice
Houston doesn't even have to leave town to make this one work, as there is just five miles separating these two campuses. The Owls present a perfect spring scrimmage opponent for the Houston Cougars, making this the easiest choice on the entire list.
Iowa State Cyclones
Spring Scrimmage Opponent: Northern Iowa
These schools play often in the nonconference schedule, so a spring exhibition game with the FCS opponent would be easy to set up. At just under 100 miles and an hour and a half bus ride is easy to accommodate too.
Kansas Jayhawks
Spring Scrimmage Opponent: Missouri State
The Missouri State Bears are located in Springfield, Missouri, but that's just 195 miles from Lawrence. At just three hours, this is a more-than-manageable bus ride to make a spring scrimmage work.
Kansas State Wildcats
Spring Scrimmage Opponent: Pittsburgh State
The Pittsburgh State Gorillas are a powerhouse at the Division-II level and would be a fantastic spring opponent for Chris Kleiman's Wildcats. 225 miles separate these two schools, but Gorillas vs. Wildcats just has a ring to it that makes me think this would work.
Oklahoma Sooners
Spring Scrimmage Opponent: North Texas
The Sooners share a state with two D-I opponents and a lot of D-II schools, but with Denton just 152 miles apart, this just makes sense. The North Texas Mean Green would be an excellent team for Oklahoma to play every spring, and Norman just under two and a half hours away.
Oklahoma State Cowboys
Spring Scrimmage Opponent: Tulsa
This one makes a lot of sense, with Tulsa and Stillwater just 70 miles apart. This is considered an old rivalry game by some, so it could be a bit chippy, but it would be perfect. Plus, a little rivalry never hurt anyone (too badly).
TCU Horned Frogs
Spring Scrimmage Opponent: Tarleton
These two teams met up for the first time in 2022, with TCU prevailing 59-17. 77 miles stands between the Texans and the Horned Frogs, making the D-II program the perfect fit for a spring exhibition opponent for TCU.
Texas Longhorns
Spring Scrimmage Opponent: Texas State
A 31-mile stretch of I-35 separates San Marcos and Austin, making the Texas State Bobcats (FBS) a perfect pairing for the Longhorns. Interestingly, these two schools have played just once in football, all the way back in 1930. Texas won, 36-0.
Texas Tech
Spring Scrimmage Opponent: Abilene Christian
Abilene Christian is the closest Division-I program to Lubbock, and at 164 miles, its well within driving distance. The Wildcats are a member of the ASUN-WAC (tentative name) conference, which will start in 2024 after the ASUN and WAC conferences merge for football only.
UCF Knights
Spring Scrimmage Opponent: Stetson
Almost exactly one hour (41 miles) stands between the UCF Knights and the Stetson Hatters. Proximity wins the day here, although Bethune-Cookman and Florida Atlantic were also great options.
West Virginia Mountaineers
Spring Scrimmage Opponent: Duquesne
Walking distance from the arch-rival Pitt Panthers, the Duquesne Dukes are about 75 miles north of Morgantown. While it would be more civil than Pitt showing up, I'd have to believe that at least one fan shows up to this game in a Panthers jersey.