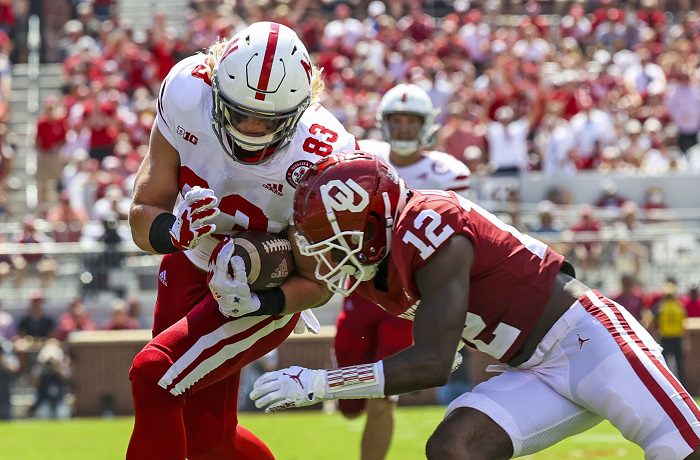 For many, rankings are a way to compare the best players in college football against each other and to give players their shine. On3 Sports is in the middle of ranking each position group heading into the 2023 season, and when talking about the safety position, Oklahoma's Key Lawrence took offense.
The Oklahoma Sooners safety group is one of the best in the nation on paper, with the combination of junior safety Key Lawrence and five-star freshman Peyton Bowen, but the list makers over at On3 decided to leave the Sooners off of the list, prompting a unique response from Lawrence.
Lawrence headlined the safety group last season for the Sooners logging 57 total tackles, two forced fumbles, one interception, and three passes defended. With five-star safety Peyton Bowen joining the group in the fall, the group is expected to be among the nation's best.
Bowen had an interception in the Sooner's spring game, and while we didn't have a ton of subject matter to watch on him, Bowen is one that I expect will quickly become a name to remember in the Big 12.
The Oklahoma Sooners kick their season off on September 2nd against Arkansas State, and start Big 12 play on September 23rd against the Cincinnati Bearcats, where the safety group will earn an opportunity to show up list makers everywhere.