Big 12 News
Latest Update From Iowa-Iowa State Gambling Scandal Leaves Several Big 12 Players' Careers in Flux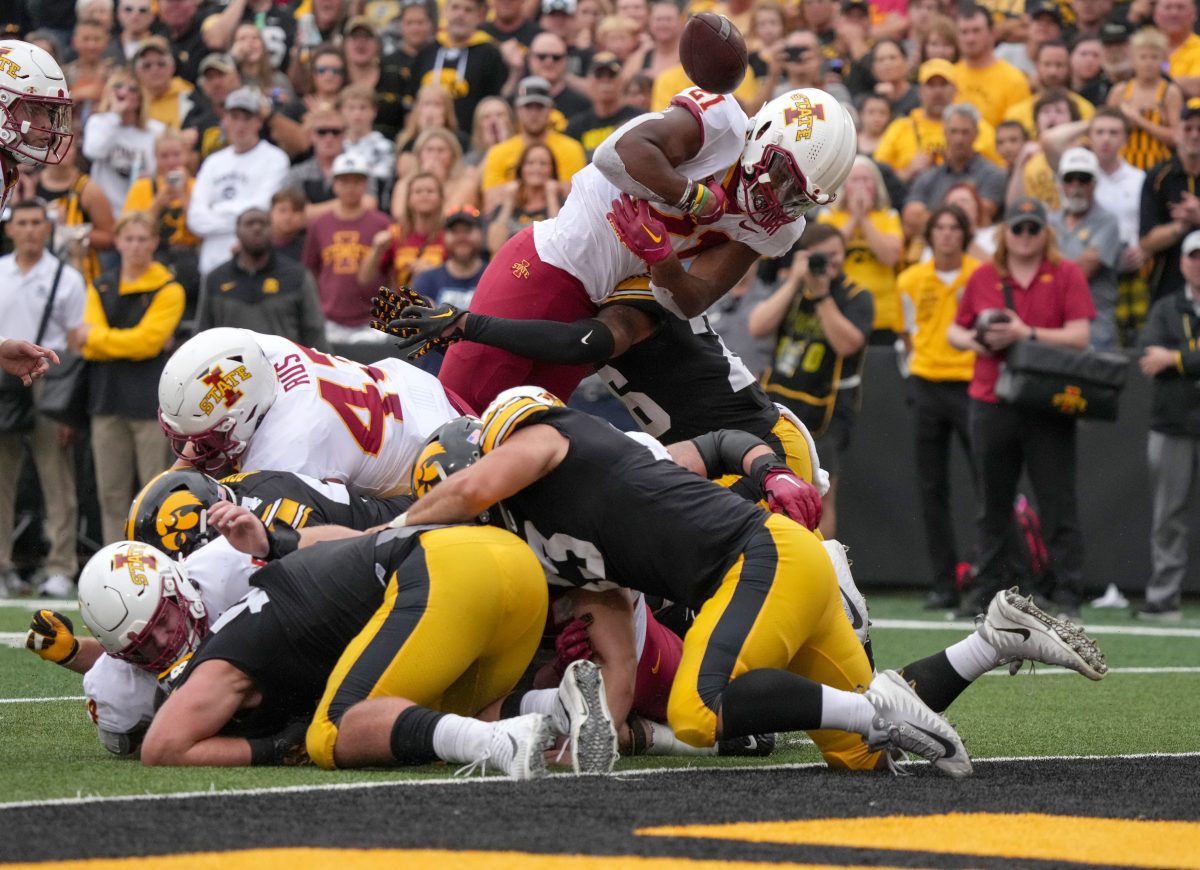 As the veil around the Iowa and Iowa State betting scandals continue to unravel, we're starting to see that it could have a significant impact on Big 12 football in 2023 and beyond.
We already knew that Iowa State QB Hunter Dekkers was unlikely to see the field in 2023, if ever again, because of his involvement in the scandal, but now several more Iowa State starters could join him.
According to court records Iowa State running back Jirehl Brock, defensive lineman Isaiah Lee, tight end DeShawn Hanika and offensive lineman Jacob Remsburg were charged with tampering of records in the Iowa Division of Criminal Investigation's probe into sports wagering at in-state universities.
In addition to those players, three former Iowa players allegedly bet on football games that they played in. Hawkeyes wide receiver Jack Johnson, plus Oklahoma State wide receiver Arland Bruce IV and Troy defensive back Reggie Bracy, who both played for Iowa last season, have all been charged for placing bets, as has Iowa GA Owen O'Brien.
Jirehl Brock allegedly bet on two Iowa State games in 2022, while Lee allegedly bet against his team when they played Texas in 2021. Meanwhile, the three Iowa players mentioned above were all accused of betting on Iowa games while they were a part of the team.
This leaves a total of six Big 12 players in question for the 2023 season with the five from Iowa State, and WR Arland Bruce IV at Oklahoma State.
Per NCAA guidelines on sports betting, student-athletes who "engage in activities to influence the outcomes of their own games or knowingly provide information to individuals involved in sports betting activities will potentially face permanent loss of collegiate eligibility in all sports."
So, does that mean these players' college careers are over? It's unclear at the moment, but it certainly doesn't look good for them.