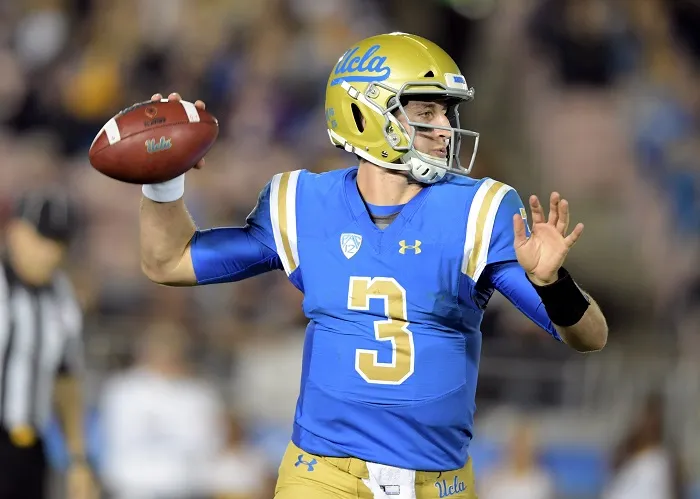 The Kansas State Wildcats caught a big break on Saturday when it was reported that UCLA quarterback Josh Rosen is not going to play in the Cactus Bowl. Rosen suffered a concussion late in the season and under doctors orders the potential top 5 NFL Draft pick has been told to sit this one out, according to SI's Bruce Feldman.
#UCLA star QB Josh Rosen will sit out the Bruins Cactus Bowl game against #KState under doctors orders after suffering a concussion late this season, multiple sources have told me.

— Bruce Feldman (@BruceFeldmanCFB) December 24, 2017
You buying this…???? I'm not sure I am. The concussion seems a bit too convenient for a guy who could be a top pick in the Draft. I'd respect Rosen more if he just said, "hey guys, I've got millions on the line, I'm not playing in this meaningless bowl game, even though I'd love to torch this mediocre Kansas State secondary."
Rosen finished his season with 3,756 passing yards, completing 62.6% of his passes, with 26 touchdowns to 10 interceptions.
UCLA will turn to freshman Devon Modster. He has appeared in four games for the Bruins this season, completing 30 of his 45 passes for 376 yards and two touchdowns.
The Cactus Bowl kicks off Tuesday, December 26th, at 8:00 C.T. Here is our complete preview and prediction (even though it assumed Rosen would play).