Baylor Bears
Five Bold Predictions for the 2018 Big 12 Football Season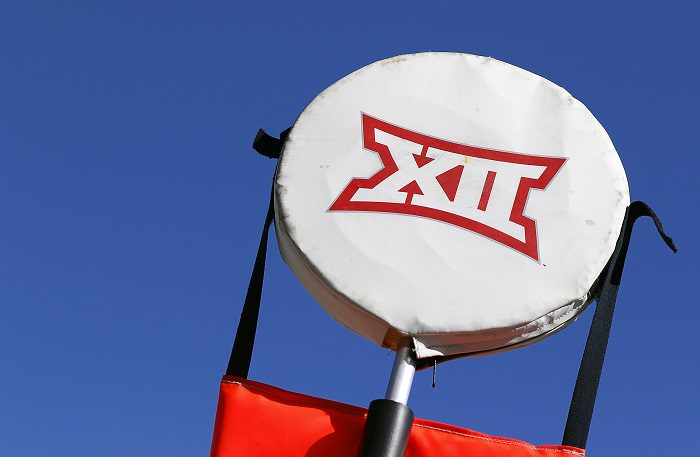 Sports is all about "hot takes", right? No, I'm not in the business of trying to model Skip Bayless, I'd rather gauge my eyes out or be forced to spend my fall sitting with the 12th man at Texas A&M games every Saturday. But since we are under two weeks out until the season kicks off, it's time for me to put together some bold predictions for the upcoming Big 12 season. These will be a combination of conference, team-oriented and individual predictions for the 2018 season.
1. No Big 12 team goes undefeated through Conference play
Some of you might tell me this isn't even worthy of a "bold prediction". That's OK. I'm easing you into these. But with the way the Big 12 is configured, with a true round robin, every team seems to find a game that trips them up. Heck, Baker Mayfield's Sooners lost a Big 12 game in two of the past three seasons. In fact, since the Big 12 has had ten teams (2011), there has been just one team in the past seven years to go through conference play undefeated: The 2016 Oklahoma Sooners. Now Mayfield is gone, along with several other big names in the conference. It's going to be a chaotic and topsy-turvy season across the Heartland.
2. Baylor QB Charlie Brewer finishes second in the Big 12 in passing yards
In last week's Big 12 wide receivers rankings, I listed the Baylor Bears as second behind the West Virginia Mountaineers. This unit is deep with a ton of talent, led by Denzel Mims and Tennessee transfer Jalen Hurd. Charlie Brewer got incredibly valuable experience down the stretch last season, and he's poised to carry an even larger load this fall. But this prediction is as much about Brewer as it is the various situations around the rest of the conference. With question marks at quarterback in other programs, you might see teams like Oklahoma, Oklahoma State and Texas Tech rely more on their running game than we've come to expect in recent seasons. Then, you have battles at QB in Manhattan and Austin. If Brewer stays healthy, he could very easily finish behind Will Grier in Big 12 passing yards.
3. West Virginia is 7-0 heading into its bye week
WVU fans are right to be cautiously optimistic about this team. They've had their hearts broken many times, but if not this year, then when under Dana Holgorsen? The front half of the schedule actually sets up well. Their two Power 5 non-conference games against Tennessee and N.C. State are against a rebuilding program and a program that lost a lot of its top-tier talent from last season. Then it's K-State, which is a tough game, but is in Morgantown, followed by Texas Tech and Kansas, two teams that are likely to finish near the bottom of the Big 12. WVU wraps up the front half of the schedule against Iowa State in Ames. This won't be an easy task, but it's entirely possible the Mountaineers are 7-0 heading into their bye week, and then the real work begins on the back end with Texas, TCU and Oklahoma on tap.
4. A Big 12 coach does not finish the season with his program
Which one? I'll let you take some guesses. But here's my logic behind it: With the new early signing period where most programs are trying to lock up the majority of their class, programs can't wait until after the season ends to analyze a coach's resume and then decide to retain or fire him. Making a move in season is a signal that a coaching search is on, they can begin officially reaching out, lining up interviews and seeing who is interested. Plus it's a sign to recruits as to the future direction of the program. Delaying the inevitable is never a good idea in today's college football landscape.
5. For a second straight season, eight Big 12 teams are bowl eligible
The Big 12 had 80% of its teams bowl eligible last season and I see that trend continuing. The Big 12 is arguably even deeper and more condense than last season. There will be upsets we just don't expect. The top seven teams I expect to be bowl eligible are: Oklahoma, West Virginia, TCU, Iowa State, Texas, Oklahoma State and Kansas State. That leaves three teams: Baylor, Texas Tech and Kansas. Which one of those three ends up bowl eligible? Either Baylor or Texas Tech is my best guess, with the other just missing the mark at 5-7. The Big 12 could even see nine bowl eligible teams, but I'm not ready to go there just yet. That's even "too bold" for me.
Where do you agree or disagree on my bold predictions? Let us know in the comments!
**Sign up here for our HCS weekly e-mails for a chance to win FREE Heartland College Sports and Big 12 team gear!!**