Big 12 News
Iowa State vs. South Dakota State Cancelled Due to Weather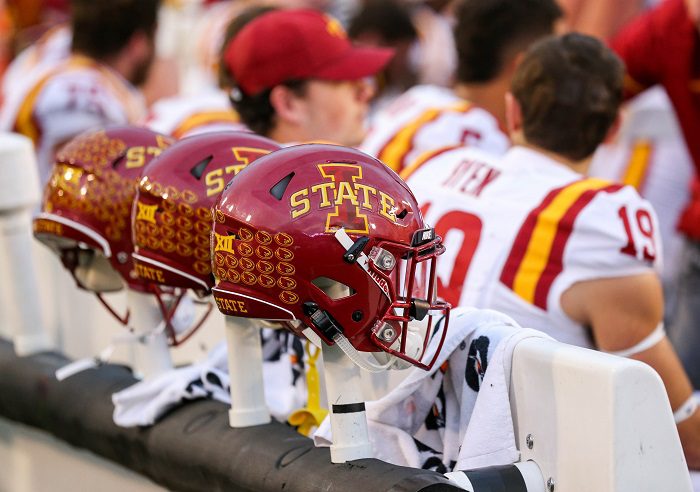 Iowa State's season opener against South Dakota State has officially been cancelled due to severe weather that was hampering the Ames area all night long on Saturday.
The game was halted due to lightning with 10:55 left in the first quarter and Iowa State up 7-0. But then a two-hour and 24-minute delay resulted in the eventual cancellation of the game at Jack Trice Stadium. According to the University, there are no immediate plans for rescheduling.
Iowa State athletic director Jamie Pollard said in a statement, "First and foremost, it's very disappointing that mother nature controlled what happened tonight. At the end of the day, the players' safety is of utmost importance. After talking to Coach Campbell and the SDSU head football coach, both coaches just agreed that given what we saw on the radar, staying and just prolonging the inevitable was not in the best interest of either team."
As per the NCAA rules, the game is recorded as a "no contest" and no stats from the game will be counted. The lone big play of the game was a 55-yard touchdown pass from Kyle Kempt to DeShaunte Jones.
Iowa State's new "season opener" will be played at Iowa in the Cy-Hawk Series next Saturday with a 4:00 kick off on FOX.
Frankly, with the way Saturday went for the Big 12 Conference, maybe it's best the game was cancelled.