Big 12 News
Week Eight Big 12 Kick Off Times, TV Schedule Released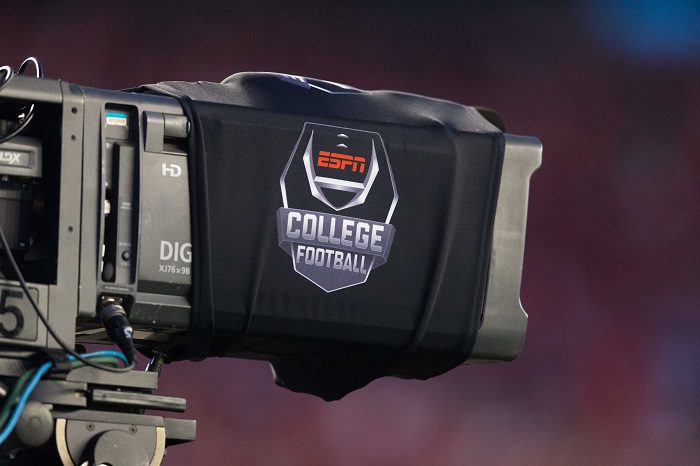 The Big 12 has released its kick off times and television schedule for the Week 7 Big 12 football action.
Saturday, October 19th
West Virginia at Oklahoma: 11:00 a.m. on FOX
Iowa State at Texas Tech: 11:00 a.m. on Fox Sports 1
TCU at Kansas State: 1:30 P.M. on Fox Sports Net
Baylor at Oklahoma State: 3:00 p.m. on FOX
Kansas at Texas: 6:00 p.m. on Longhorn Network
*All Times Listed in CST
It's another week for the Big 12 without a prime time match up on one of the networks (sorry, LHN doesn't count). Here's the predicament for the Big 12: the middle-of-the-pack teams are going to be beating each other up so we will end up in a situation like this week where for a fourth-straight week a different Big 12 team has dropped out of, and entered, the Top 25. It was TCU, then K-State, then Oklahoma State and now Baylor. That has resulted in chaos in our weekly Big 12 Power Rankings.
Outside of OU-Texas, which is this week and always kicks off at 11 a.m., it will be tough to find a ranked match up in the conference, meaning it's less likely to get a prime time slot.
Those of us who know the Big 12 shouldn't be overly concerned about it, because we know how competitive this league is. But for TV execs who need to sell hype and eye balls, it might be difficult. They have to be able to "pitch" Top 25 games to their sellers and advertisers. The whole thing is an antiquated exercise, but such is the state of college football.
Powered by RedCircle
**We now have FREE Big 12 Forums here at Heartland College Sports. Go sign up here and join our conversation! **