Uncategorized
Bet on the MLB and Win Big With These Essential Betting Tips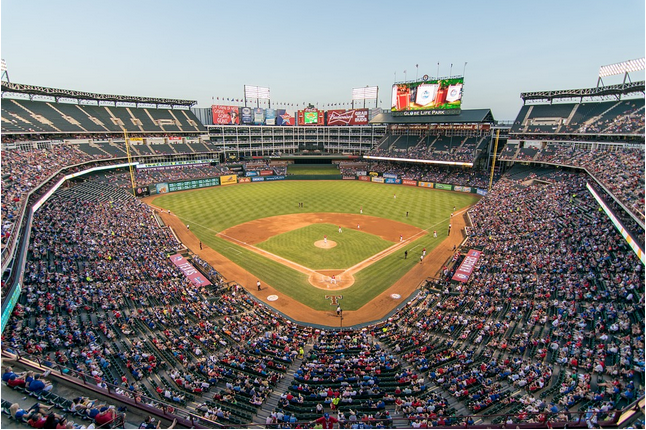 In the past, every baseball game drew audiences both in the live bleachers or at home to witness their favorite team playing. But when sports betting was introduced, this became a reason for more fans to watch and flock to every stadium.
Furthermore, it's not just only baseball fans that are now interested. Even traditional gamblers are now trying their hands on sports betting. But like any other sports betting, betting on MLB also requires basic knowledge about the sports per se. We still fall with the question of how you can win big and ace every wager.
Now, we'll let you in some essential betting tips that can help you make sure you are placing a wise and smart bet to increase your chances of winning big.
Look at the Pitching Matchup
Starting pitchers has a lot to do when you make a bet. Though when it comes to MLB betting, it has been an overused term, but it's still important. Hence, when looking at the current matchup, look at their starting pitcher and start looking at their past performances.
Was he dominant? You can look carefully at the determining statistics such as pitch counts, runs allowed, K's per walk, and WHIP or Walks and Hits Per Inning Performance. The starting pitchers are crucial factors you need to consider after looking at both teams' current MLB betting odds as well as the DFS MLB picks it brings.
Pro-tip: Many bettors already considered starter pitchers, not knowing that the bullpen is as essential. There are many instances that starter pitchers are acing the game and get out of the game leading the team. Unfortunately, the bullpen blows up the game wide open. Make sure to check out the bullpen performance as well. You'll hate it when your starting pitchers do a good game, but the bullpen has totally dragged the entire team.
Always Do a Weather Check
Moneyline is the most popular betting line in MLB. However, placing a wager in Over/Under or Total is a good shot in winning big. Yet, you need to be diligent in performing some research and weather check if you have plans in wagering in Over/Under.
As per MLB betting house rules, the team needs to reach 8.5 innings before a wager to be counted. Any less than that, wagers are refunded. One of the main reasons for that circumstance is an unprecedented weather forecast. Extreme and heavy rain can affect the game to be postponed or rescheduled.
Another reason you need to perform a weather check is to use it to your advantage since wind changes can affect baseball matches. The basic principle is when the wind is blowing 8mph and above, it's a good day to bet on Over. While wind blowing 5mph and below is a good day to bet Under.
Go Against the Public
Like any sports betting, the crowd is more drawn to join a bandwagon of public biases. Recreational bettors don't take time to strategize. They bet on what the major audience thinks will win the game. Others place a bet on their favorite team.
With this, you have a better view of the bigger picture. This will make you a better handicapper as you know that many online sportsbooks will put a shady line over their bookmaking, favoring the public bias. Lower payout at a higher price for the favorite and high payouts at a lower price for the underdogs.
Keep this in mind, and you can make a better strategy before placing a bet. Also, this is a good way of getting familiar with the feeling that you can't always bet on your favorite team.
Choose to Bet Online!
An essential key to winning in betting in MLB is to utilize online betting. It can offer far more advantages compared to other forms of betting, such as MLB live betting. When it comes to online betting, you can shop around different bookmakers.
Checkout all legal bookmakers in your state and create an account. From there, you can compare each sportsbook and place a wager on different sites. Plus, you can make the most with the "welcome" bonuses.
Never Chase Losses
Many bettors are getting so warmed up when it comes to betting, especially if they experienced a losing streak. The main focus is to earn back what's lost. However, that's a bad idea to go, and many expert bettors advise not to do so. Chasing your loss is leading you to lose more money.
Never panic, and don't lose your mindset in setting up a strategy rather than betting on an impulse. Even some professional and winning bettors experienced losing streaks, and it's cool to calm down for a while. Reassess your handicapping skills and try wagering after a few matches. MLB runs for 162-games, you have a lot of matches you can earn back that loss.
Takeaway
Watching MLB these days are more than just pure sports entertainment. Many look at betting in MLB, an excellent way to earn cash. However, it doesn't come so easily. It takes a lot of practice, knowledge, and failures to be good at it. And just like any other form of gambling, it always boils down to how much money you can risk as a capital.