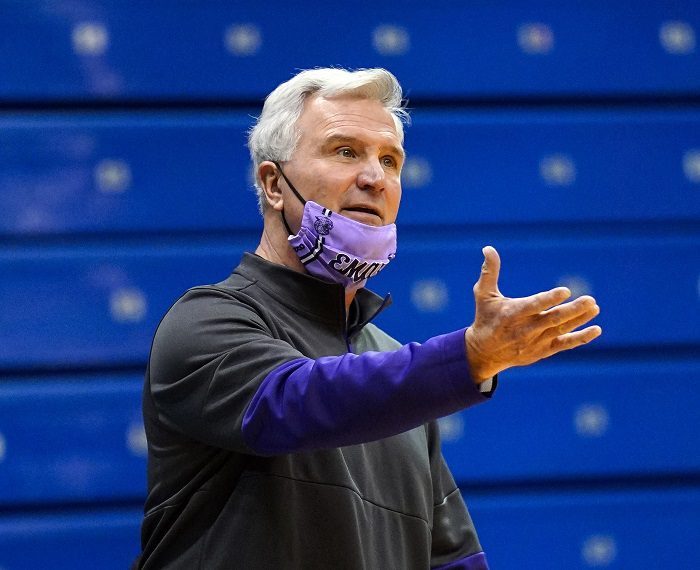 It's time for another version of The Good, The Bad, and The Ugly: Kansas State basketball edition! I know you've all been waiting for this with bated breath! Let's dig right in…
The Good
Nijel Pack. The freshman guard has been fun to watch since returning from missing four straight games due to Covid. He's scored in double figures in each of the last five games, averaging 17 points per game, scored 26 points against Texas A&M, and had 22 last night against Texas. He's also averaged five rebounds a game during that stretch, which isn't too bad for the guy running the point guard position. He leads the team in scoring at 12.5 points per game on the season and has increased his three-point field goal percentage to 41.4%. Jared Butler of Baylor is shooting 44.6% from three-point range on the season, so Pack is not that far behind what the league leader is shooting. The Wildcats need Pack to continue to play well if they want to be competitive down the stretch.
The Bad
K-State lost their 11th straight Big 12 game, losing 80-77 to Texas last night. They've lost by an average of a little over 17 points per game during the losing streak. They were losing to Texas by 17 points in the second half last night before cutting the deficit to one point late in the game and losing by three.
Is there a chance to get a victory before the end of the season? The postponed Iowa State game has yet to be rescheduled, so there are currently five games left for the Wildcats before the Big 12 Tournament starts. The upcoming schedule includes games at Oklahoma State, home against Kansas, at TCU, home against Oklahoma, and at West Virginia. All but TCU are projected NCAA tournament teams. Finishing the season 1-16 in conference play is a real possibility.
The Ugly
K-State is 4-26 in their last 30 Big 12 conference games dating back to last year. Two of those victories have been against Iowa State. It's been painful to watch K-State basketball the last two seasons. For a huge college basketball fan like myself, it has been gut-wrenching. So much for having something to look forward to watching on television during a pandemic. Finding the positives when watching this team play has been difficult. There are a few here and there, but you're trying to find a needle in a haystack sometimes since the team does nothing but lose all the time.
KMAN radio's "The Game" with John Kurtz and Wyatt Thompson interviewed Gene Taylor on Monday and Taylor reiterated that he plans to bring back Bruce Weber as head basketball coach next season, saying "I'm not thinking about making a change." Maybe he said it just to stop the media and fans from asking him about Bruce Weber's status. I think that he means it and that Weber will be back next year and well into the future. How I feel about that is a topic for another time. In the meantime, find the small positives that you can and hope for the best. That's all I've got for now.
*If you like what you've read from Joe Mathieu, find more on his personal K-State site: https://www.kstatejoe.com/*