Big 12 News
Four-Star DL Dominique Orange Picks Iowa State Over Ohio State, Texas A&M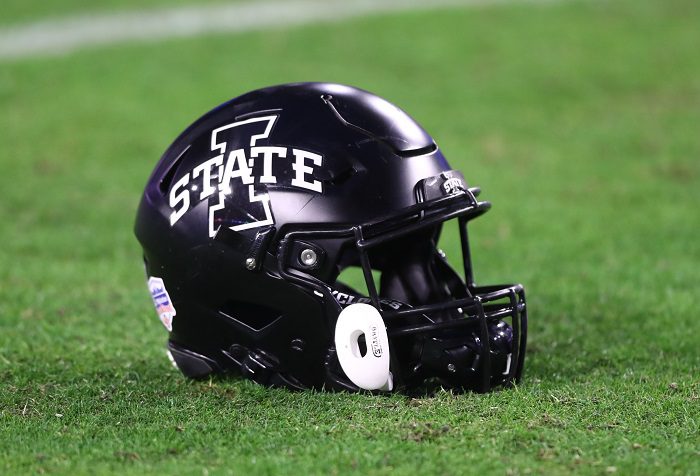 Matt Campbell and staff won a big recruiting battle today, as Rivals four-star defensive lineman Dominique Orange picked the Cyclones over Ohio State, Texas A&M, and Georgia among others.
The Kansas City product is the fourth-ranked player in the state of Missouri and the 15th-ranked defensive tackle in the Rivals 2022 class. Orange is listed at 6'2″ and 315-pounds and is very athletic for his size, according to his head coach, Leon Douglas.
Here is what Douglas had to say in an interview with 247Sports, regarding his star defensive tackle.
"From a physical perspective, he is a big man," Douglas told 247Sports. "It's one of those things coaches ask all the time, 'coach what's his weight?' I tell them, it doesn't matter, he's big — just a big dude. He's athletic. He's a basketball player. A lot of people don't see that. With how big he is, you put a basketball in his hand and it opens a whole 'nother dimension. His athleticism is what makes him special. To be that big and be as athletic as a skill kid, that's pretty unique in a 300-plus pound individual. He is very strong and is a good kid as well. He's fun to coach."
With Orange onboard, Iowa State now has 20 commitments in this class, and is good for the No. 18-ranked class in the country according to Rivals. Only Oklahoma and Texas are ranked ahead of the Cyclones for the top class in the Big 12.