Big 12 News
Softball America's Preseason All-American Team Riddled with Big 12 Talent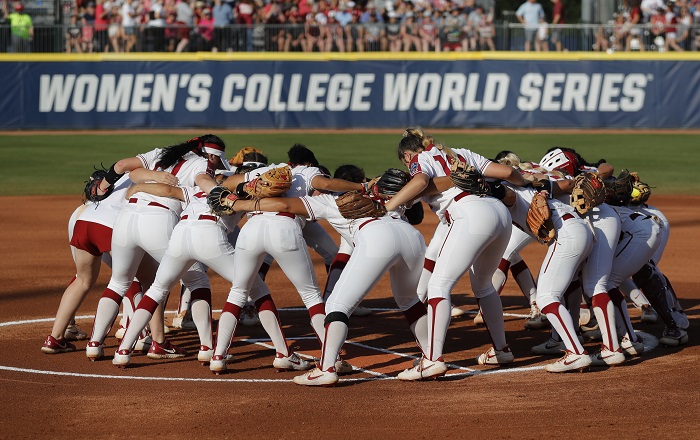 Softball season is upon us as the nation's top teams prepare for week one of the season. Oklahoma State kicks things off against Arizona State on Wednesday, starting a weekend chock-full of games all the way until Sunday.
Before we get there though, Softball America has released its preseason All-American teams and the Big 12 is well represented by three teams with WCWS (Women's College World Series) hopes going into the 2022 season.
Oklahoma has a staggering four first-team selections, with no other school having more than one first-teamer. The Sooners who were selected were: catcher Kinzie Hansen, second baseman Tiare Jennings, centerfielder Jayda Coleman, and Designated Player Jocelyn Alo. Consequently, those four were also named to the Team USA roster last week.
Oklahoma State pitcher Miranda Elish and Texas second baseman Janae Jefferson were also first-team selections and are major reasons why the Cowgirls and Longhorns are favorites to challenge Oklahoma for the Big 12 Crown in 2022. In all, the Big 12's six first-team selections were the most of any conference, with the SEC's four selections coming second.
The second-team All-American list is again littered with players from the Sooner and Lone Star states. Oklahoma pitchers Jordan Bahl and Hope Trautwein make the list, while Oklahoma State shortstop Hayley Busby, first baseman Morgyn Wynne, and Texas pitcher Shea O'Leary are also second-team selections. Texas pitcher Hailey Dolcini was the only third-team selection for the Big 12.
In all, 12 players from the Big 12 conference were selected which was just behind the SEC's 13 selections and just ahead of the Pac-12's 11 selections. If the preseason All-American lists are any indication, the Big 12 will certainly have a hand in who goes home as the 2022 national champions.